Blog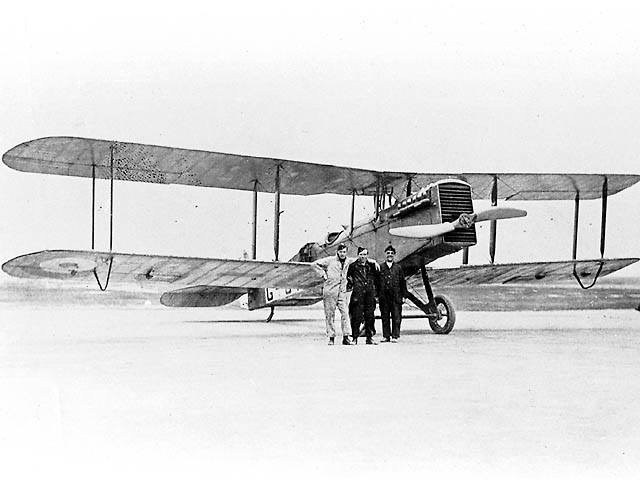 ThrowBack Thursday: First Airplane To Land In Nigeria.
It landed In Polo Field, Kano in the year 1925 Nigeria Airways Ltd., more commonly known as
Nigeria Airways,
is a defunct Nigerian airline. The company was founded in 1958 after the dissolution of West African Airways Corporation. It was wholly owned by the Government of Nigeria, and served as the country's flag carrier until it ceased operations in 2003. At the time of dissolution, the company's headquarts were at Airways House, located in Abuja. The airline's operations were concentrated at Murtala Muhamme...
Read more
Posted on February 2017,23 // Author: Admin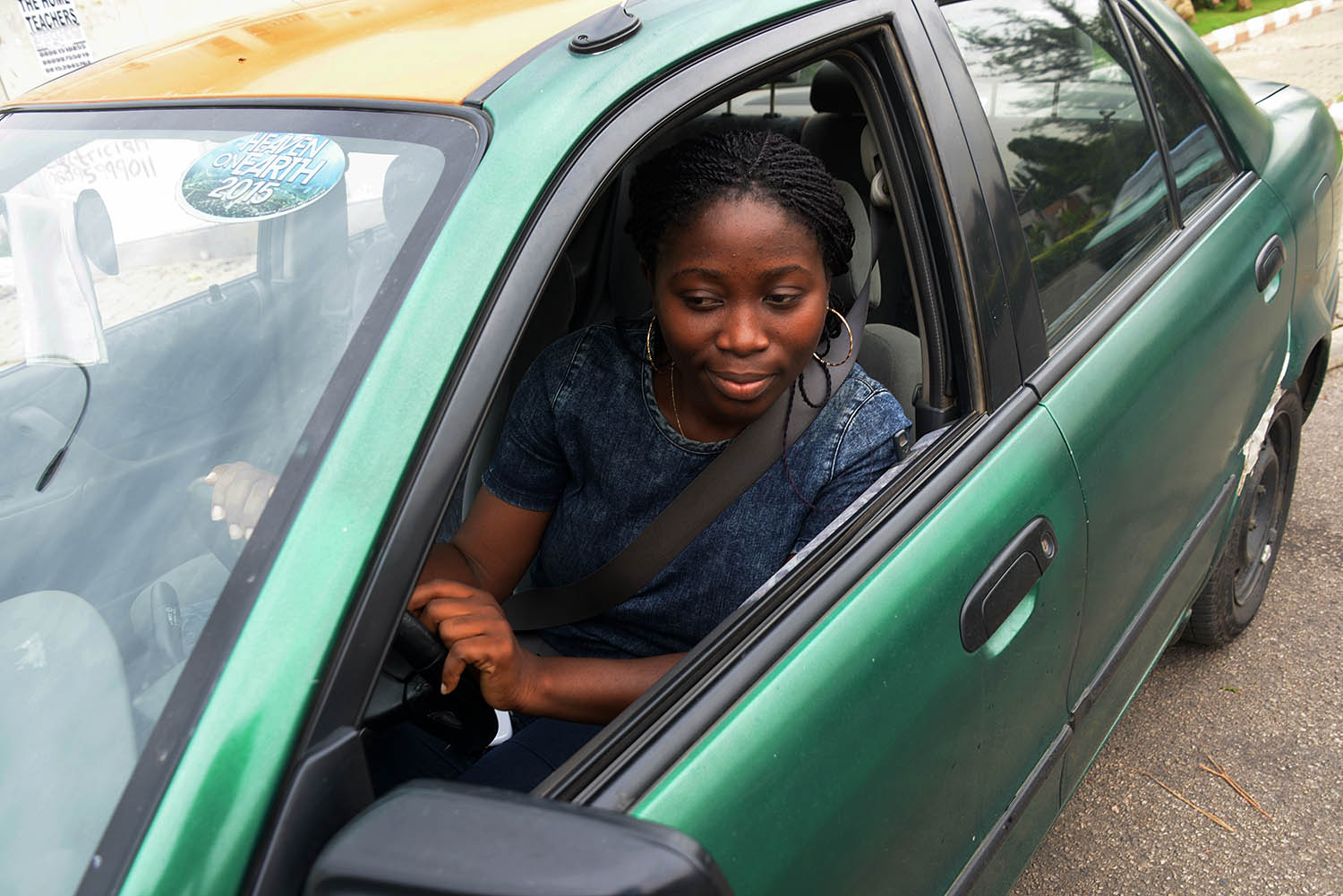 WCW: Asakpa, The Life Of A Female Taxi Driver
Her passion to be distinct and self-employed led Susan Asakpa to venture into the cab business. And though women have started emulating men in the area of commercial transportation, Susan Asakpa, a young university graduate in Abuja, is determined to take the venture a notch higher, by building a reputable organisation out of her cab business solely for other women that may be interested in her line of business. She is also hoping that it outlives her.
The graduate of accountancy from the University of Nigeria, Nsukka, is no stranger to business. While observing the compulsory one-year National Youth Service in Taraba, she was i... Read more
Posted on February 2017,22 // Author: Admin

Toyota seals deal with Suzuki on business partnership
Toyota President, Akio Toyoda (left) with Suzuki Chairman, Osamu Suzuki, during the announcement of the partnership last October
The coast is now clear for the business partnership between Toyota Motor Corporation and Suzuki Motor Corporation to take off as the two Japanese auto companies, Monday, sealed the final deal on the partnership . Recall that at a media briefing last October, the two companies announced their desire to work together with the aim to jointly contribute to what they described as resolution of social issues and achievement of sound and sustainable development of an automobile... Read more
Posted on February 2017,22 // Author: Admin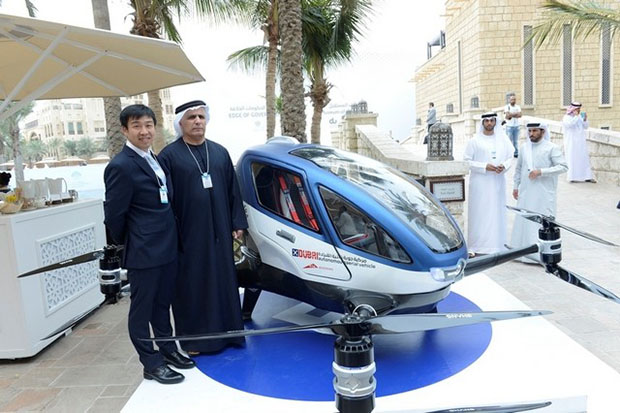 Drone Taxis To Be Launched in Dubai
Ever dream of having a car that flies?
Without the day-to-day hassles and stress of moving in a traffic. Dubai, well known for its technological prowess has set an intriguing precedent for the rest of the world.
A flying drone taxi. Teams are working on hyperloop trains and driverless metro lines. Flying drone taxis seem to be a logical fit, looking at the bigger picture. Whether or not they can pull it off, is a different matter entirely, that much is certain. There are quite a few intriguing details about these taxis that warrant a closer look.
This particular model, the Ehang 184, can travel 62 miles an hour at a... Read more
Posted on February 2017,21 // Author: Admin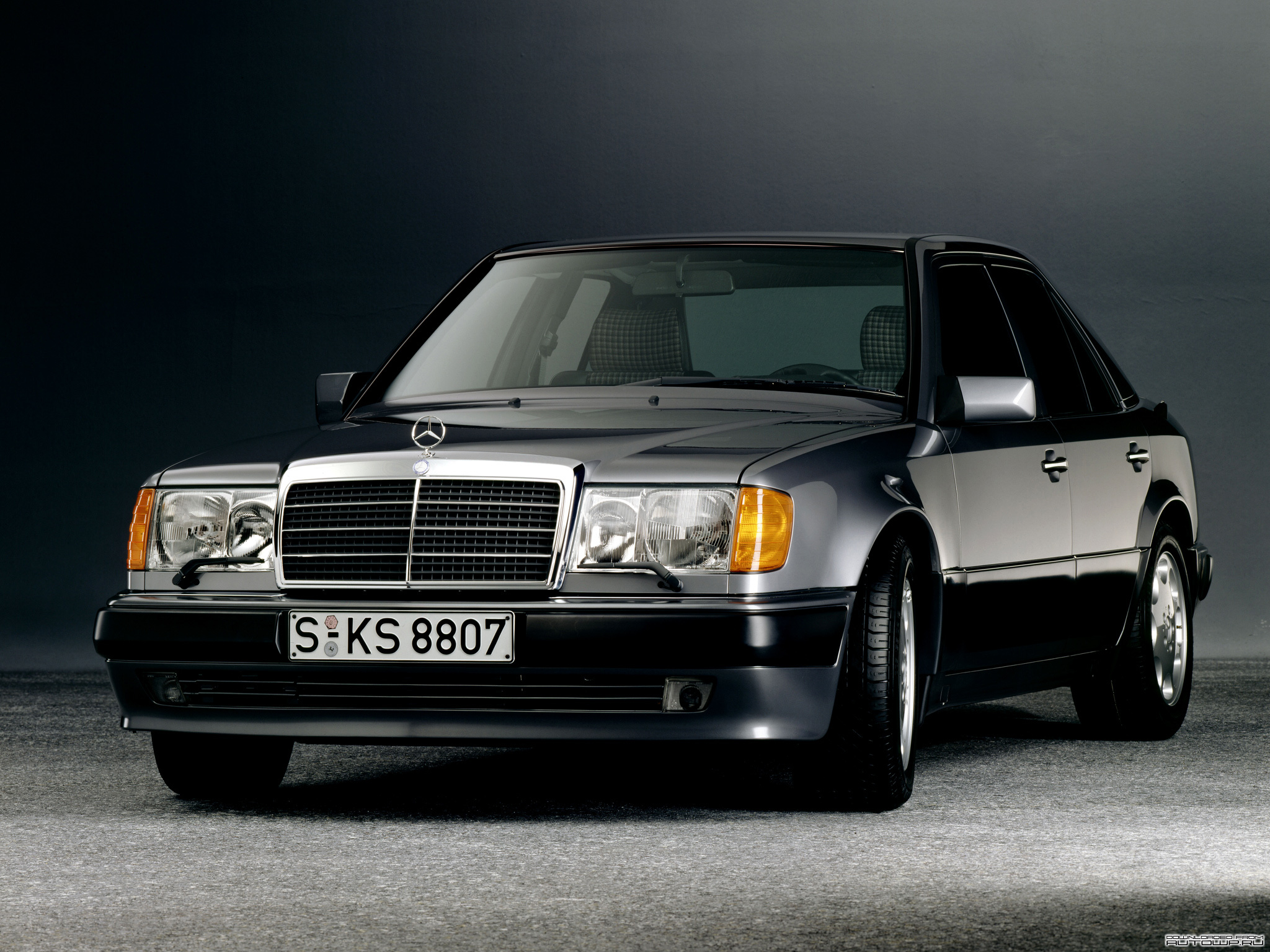 ThrowBack Cars In Nigeria: Mercedes Benz W124 Review.
The W124 is a mid-sized vehicle platform. Due to the high cost of German engineering and build quality, the W124 was designed to last many miles, with awards actually given and worn by high mileage versions. W124 is the Mercedes-Benz internal chassis-designation for the 1984 to 1995/96 version of the Mercedes-Benz E-Class, as well as the first generation to be officially referred to as E-Class. The W124 models replaced the W123 models after 1984 and were succeeded by the W210 E-Class after 1995.
Manufacturer
Mercedes-Benz (Daimler-Benz)
Production
November 1984 – July 1995 (sedan)
October 1985 –... Read more
Posted on February 2017,16 // Author: Admin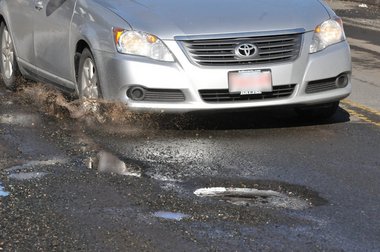 What To Do When You Hit A Pothole.
Most motorists will see more potholes on the roadways and avoiding them can be a real challenge. If you hit a pothole, we recommend watching for three warning signs to determine if your vehicle has been damaged.
Loss of control, swaying when making routine turns, bottoming out on city streets or bouncing excessively on rough roads are indicators that the steering and suspension may have been damaged. The steering and suspension are key safety-related systems. Together, they largely determine your car's ride and handling.
Pulling in one direction, instead of maintaining a straight path, and uneven tire wear, are sym... Read more
Posted on February 2017,14 // Author: Admin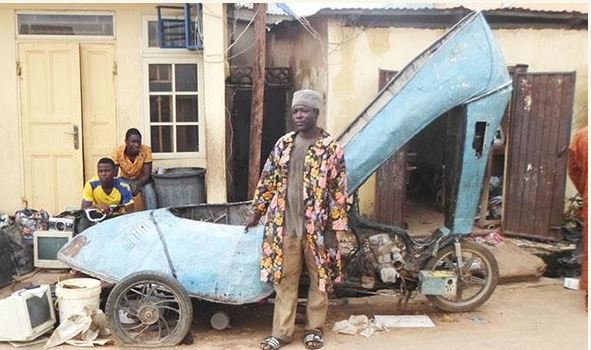 Kaduna Man Converts Motorcycle Into Giant High Heel Shoe That Can Be Moved.
Danladi Ibrahim, 23, based in Kaduna has left jaws dropping with his recent invention. He converted a motorcycle into a high-heeled shoe that can be moved about.
He developed his skills after watching his father repair his bicycles at an early age according to SplufikNG.
He dropped out of Rimi College, Kaduna to venture into welding sfter he became a motorcycle mechanic.
"I was mocked but I did not give up," said the 23-year old.
"I'm very happy to have proved myself worthy against the doubts of so many people who felt I was just wasting my time. They watched me as I made those unique items and I&rs... Read more
Posted on February 2017,13 // Author: Admin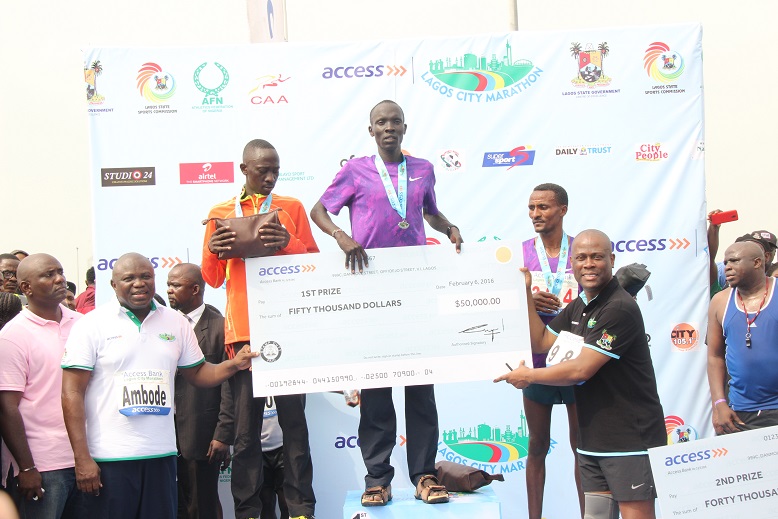 Real showdown at the Lagos city marathon
The East Africans showed their quality again, leading the pack comfortably with a wide gap between themselves and other nationals but much credit also has to be given to everybody that took part in the race.
Below is a list of the winners from different categories:

1. Ibrahim Kiptum 2:15:20
2. Ronny Kipkoech Kiboss 2:15:25
3. Kiprotich Kiroi 2:15:28
Top 10 winners women
1. Tanui Rodah 2:37:50
2. Fridah Lodepa 2:38:21
3. ALice Timbilili 2:39:02


Men's Winner
Ibrahim Kiptum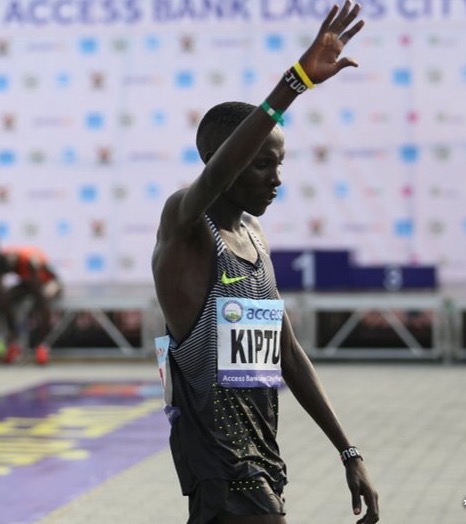 &nbs... Read more
Posted on February 2017,11 // Author: Admin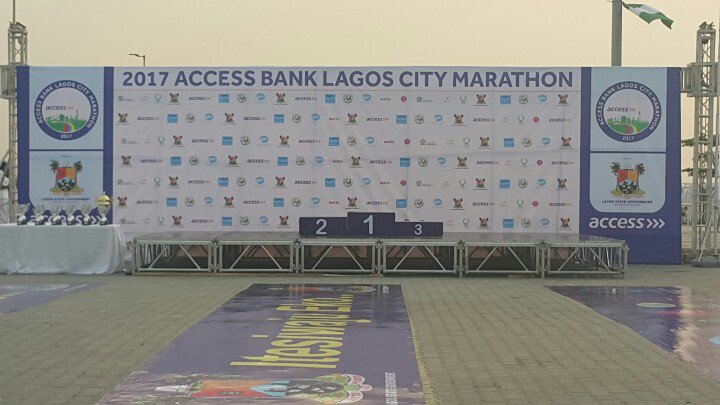 Pictures From The Lagos City Marathon
The lagos city marathon that has been much anticipated. Here are some of the pictures from the event.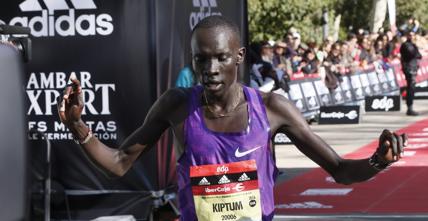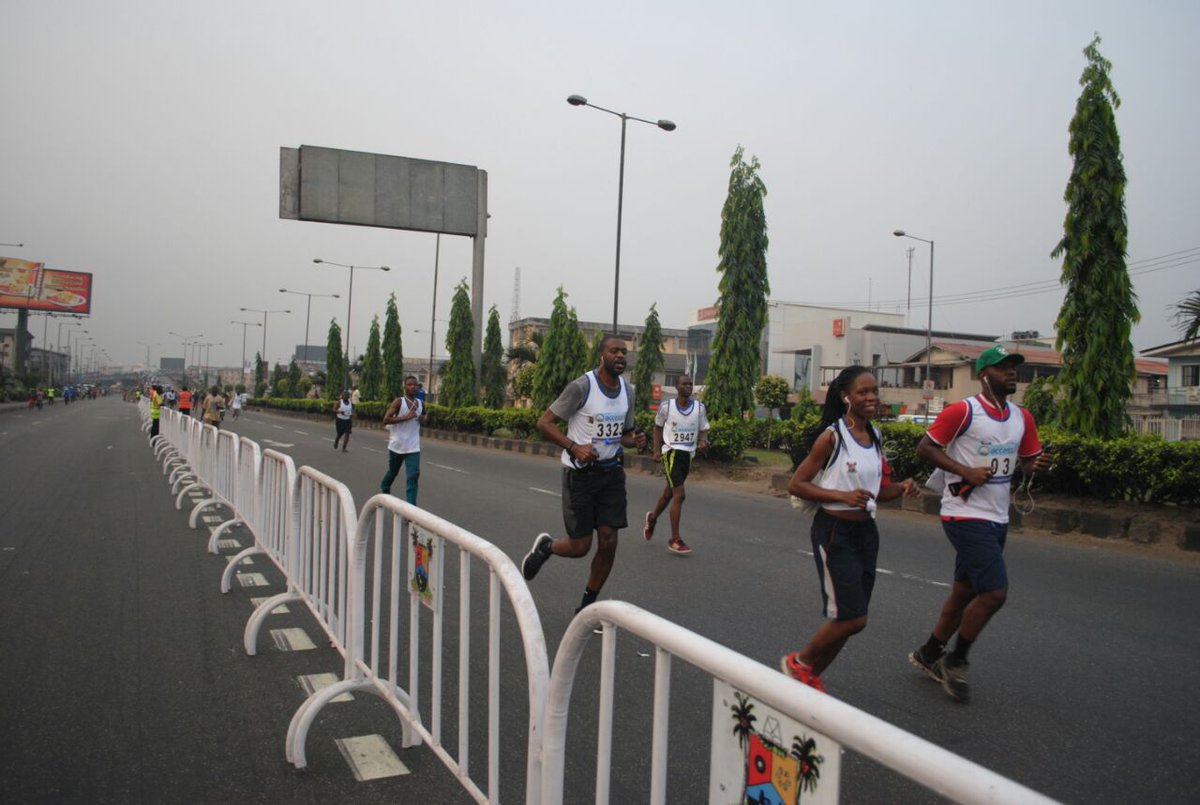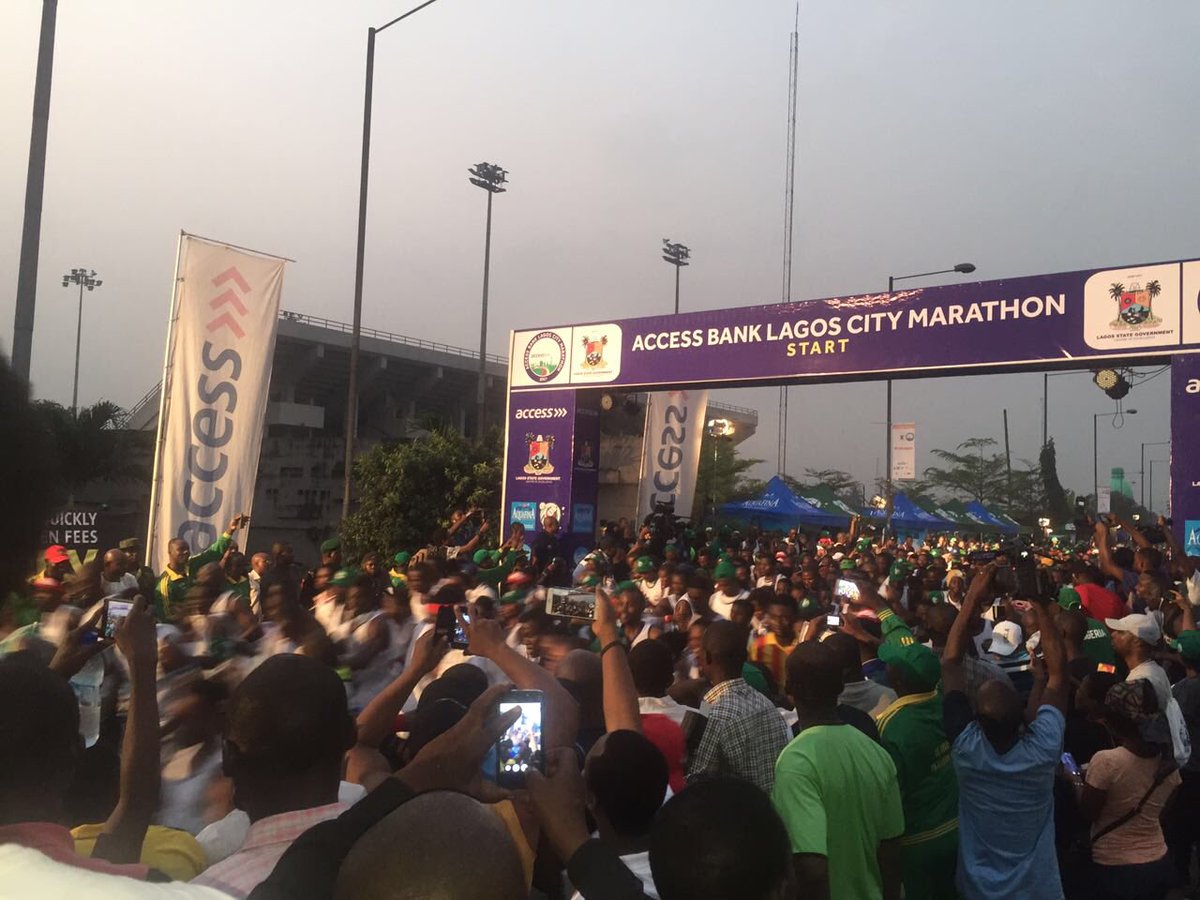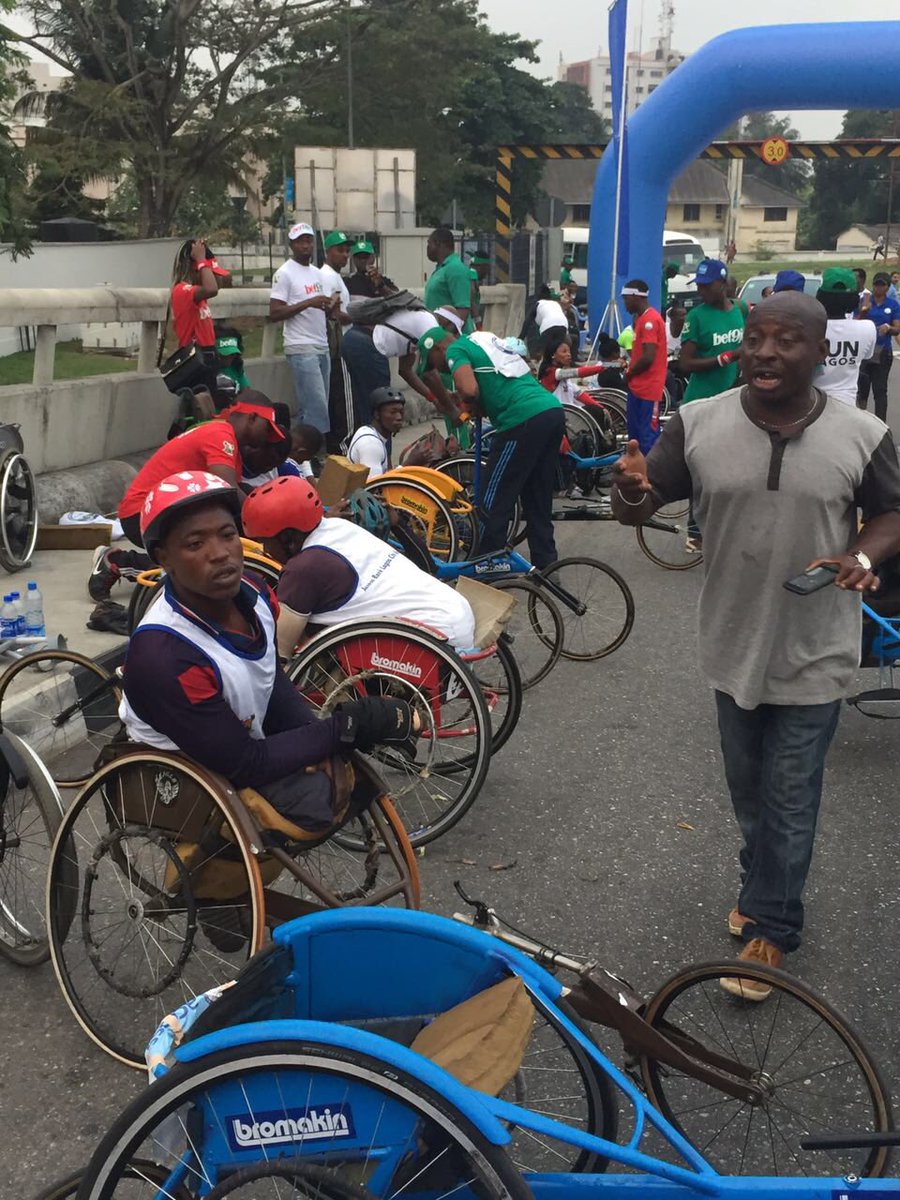 Read more
Posted on February 2017,11 // Author: Admin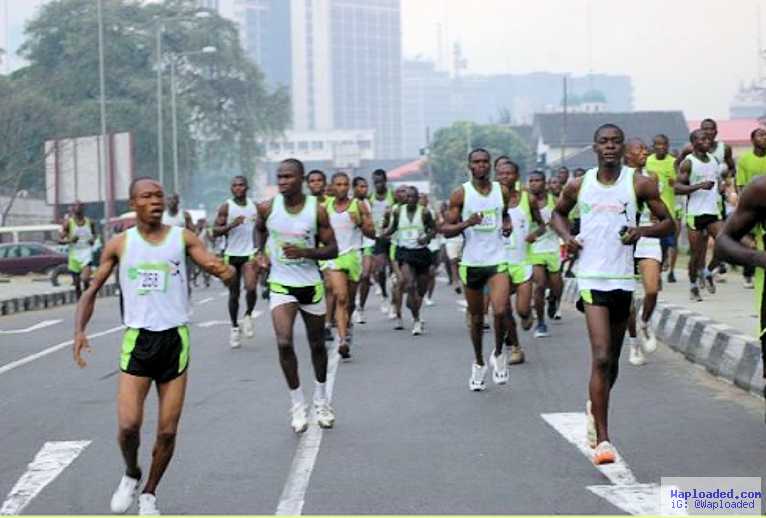 Road Closure And Alternative Routes On Race Day, Saturday, February 11, 2017.
The Second edition of the Access Bank Lagos City Marathon takes place on Saturday, February 11, 2017. For about 12 hours, some parts of our mega city, Lagos, will be temporarily closed to vehicular traffic for the safety and wellbeing of thousands of runners, hundreds of thousands of cheering fans and millions of the public.
Find below ALTERNATIVE ROUTES that will ease the movements of the public who might not be watching the marathon live on television because they have urgent personal business to attend to and thousands who would want to join us at the finish where the best of Nigerian musicians and entertainers will be perfor... Read more
Posted on February 2017,10 // Author: Admin