Blog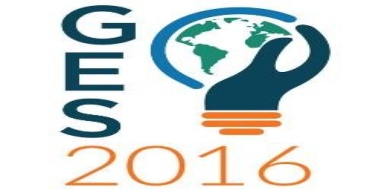 Carpartsnigeria at Global Entrepreneurship Summit 2016
United States Host 7th Annual Global Entrepreneurship Summit
When we connect global entrepreneurs with the access and exchange needed to create and innovate, we unleash their power to change the world.

A clear example of this is found in Silicon Valley where thousands of firms have achieved success. With that in mind, what better place to gather entrepreneurs at all stages of business development for the 2016 Global Entrepreneurship Summit (GES). This Summit will be the 7th installment in a series previously hosted by the United States and the governments of Turkey, the United Arab Emirates, Malaysia, Morocco, and Kenya. In bringing the Summit back to the United States, President Obama highlights his commitment to building bridges that help us tackle global challenges together.

GES 2016 aims to showcase inspiring entrepreneurs and investors from around the world creating new opportunities for investment, partnership, and collaboration; connect American entrepreneurs and investors with international counterparts to form lasting relationships; and highlight entrepreneurship as means to address some of the most intractable global challenges. Hosting GES in Silicon Valley will highlight America's entrepreneurial spirit and allow American investors and entrepreneurs to see the talent, solutions, and opportunities that exist globally.
Today June 22, the Global Entrepreneurship Summit (GES) will host GES+, an intensive day-long program designed to connect 150 emerging youth and women entrepreneurs with investors and leaders in the entrepreneurship space. Youth and women entrepreneurs globally represent a powerful talent pool with innovative ideas; however, they often experience additional barriers in accessing finance and support services needed to grow and scale their businesses. GES+ will provide a unique opportunity for this select group of entrepreneurs to take part in focused skills trainings, meet with mentors and industry experts, compete for cash and in-kind prizes in a pitch competition, and network among peers. GES+ will feature dynamic speakers, including CEO and Co-Founder of Stripe Patrick Collison, COO of Instagram Marne Levine, SamaGroup Founder Leila Janah, CEO and Founder of The Muse Kathryn Minshew, and Human Rights Activist and Founder of Videre Oren Yakobovich and our CEO and Co-founder of Carpartsnigeria Bayo Balogun


This diverse and creative group of entrepreneurs will be hosted by Under Secretary of State for Public Diplomacy and Public Affairs Richard Stengel and Ambassador-at-Large for Global Women's Issues Cathy Russell. They will be joined by high-level U.S. Government officials, including Administrator of the Small Business Administration Maria Contreras-Sweet and Assistant Secretary of State for Educational and Cultural Affairs Evan Ryan.

BACKGROUND:
GES+ aims to provide a platform for some of the world's top up and coming talent to be fast-tracked and connected with a global network of like-minded entrepreneurs, investors, and industry experts. Empowering youth and women entrepreneurs brings new ideas to life, while also investing in our collective future. Young people around the world cite expanding entrepreneurship opportunities as their number one priority. Women entrepreneurship and economic participation speeds up development, helps overcome poverty, reduces inequalities and improves children's nutrition, health, and school attendance. And successful women entrepreneurs are more likely to invest their earnings back into their families and their communities. The connections and insight gained through GES+ will assist this next cadre of emerging youth and women entrepreneurs in reaching their full potential to scale and catalyze change.

The 2016 GES+ day builds upon the successful 2015 GES Youth and Women day in Kenya, the 2014 GES Youth and Women day in Morocco, the Startup Global Youth Summit at GES 2013 in Malaysia, and previous youth and women-related GES events in Dubai, Istanbul, and Washington, D.C.

- FOR PLANNING PURPOSES ONLY -
Time: The opening plenary session will begin at approximately 8:00 AM Pacific Time, lasting until 10:00 AM. The ignite talks and final pitch competition will begin at approximately 4:00 PM Pacific Time, lasting until 6:00 PM. The full GES+ agenda is viewable at www.ges2016.org/agenda.

Coverage: Limited capacity, available on a first-come, first-served basis.
Preset Time: Members of the media bearing heavy equipment are encouraged to arrive prior to the start of the audience program, at approximately at 7:30 AM on Wednesday, June 22, to the CEMEX Auditorium. Members of the media bearing heavy equipment interested in covering the ignite talks and final pitch competition should preset in CEMEX Auditorium at 3:30 PM on Wednesday, June 22.

Accreditation: All press who plan to attend the Summit must have applied for a GES media credential. The accreditation request period has now closed.

Contact Information: For additional information or logistical inquiries, please contact the GES Media Team at summitmedia@state.gov.

Note: Other media opportunities will be available throughout the day on Wednesday, June 22. Additional media advisories will be forthcoming, and posted throughout the Press Filing Center.


The summit will include a wide range of workshops, panels, ignite talks, pitch competitions, mentoring, and networking sessions aimed to give participants tailored opportunities to gain skill and relationships that will help their ventures grow. Within the Summit there will also be demonstration areas, experiential learning exhibitions, and opportunities to connect with industry experts.
Posted on June 2016,22 // Author: Admin