Blog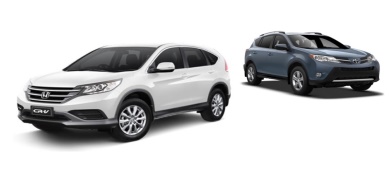 HONDA AND TOYOTA COPE WITH CAR PARTS SHORTAGE
Honda and Toyota separately announced new measures in attempts to cope with possible shortages of car parts as Japan recovers from the earthquake and tsunami disasters.
Honda Motors said that starting today, its North American plants will temporarily slow Honda and Acura vehicle production. While 80 percent of its cars sold in North America are mainly made with parts also from North American suppliers, "a few critical parts continue to be supplied from Japan," said Honda in an official statement. The company hopes the production slow down will give the automaker time to work with Japan-based suppliers still dealing with the aftermath of March 11 catastrophes.
In a separate announcement, Toyota confirmed that its own parts supply issue for the United States might not be as dire as initially predicted in the days after Japan's natural disasters.
Toyota has determined that its current supplies for North American auto production are adequate. However, the company has also determined that more than 200 specific parts less than one percent of its global catalog of 300,000 specific car parts have been place on "controlled allocation." Those parts will be released only on special request for a specific customer's vehicle. Still, Toyota and Lexus dealers were also asked not to request any car parts in excess of what they truly need for their customers' vehicles.
Posted on May 2016,13 // Author: Admin