Blog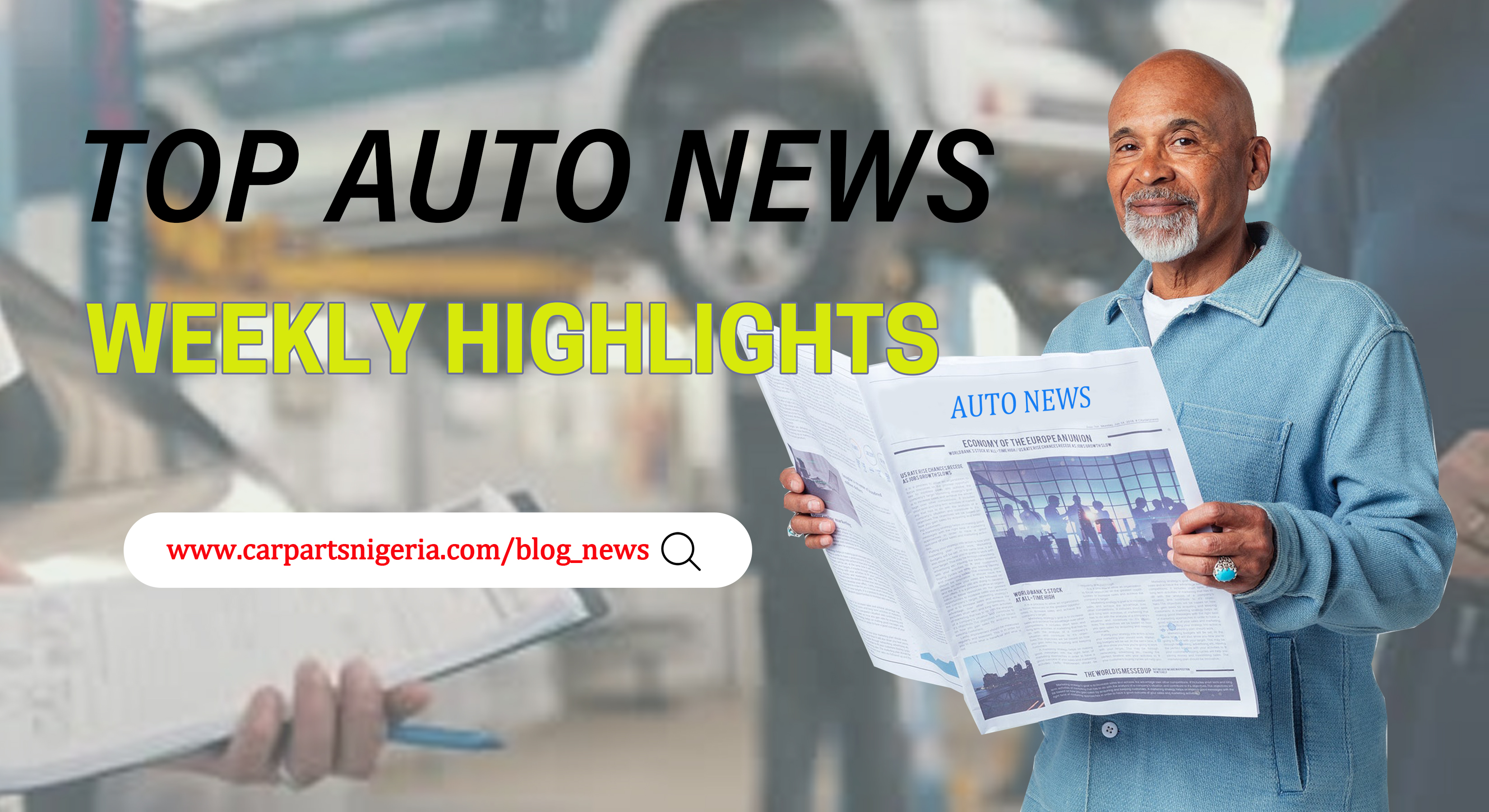 Top Auto News - Weekly Highlights Vol 3
STALLION ROLLS OUT 100,000 FOR ECONOMIC EMPOWERMENT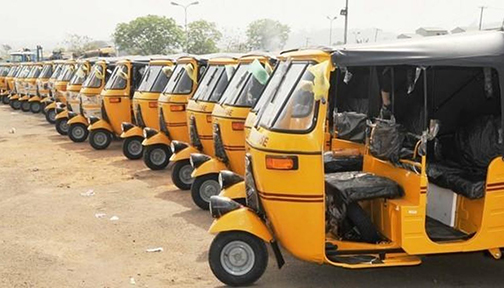 Stallion Auto Keke Limited (SAKL), a member of Stallion Group and sole distributor of Bajaj three-wheelers and quadricycles (Qute) in Nigeria, has made a further influx of 100,000 Bajaj Tricycles into the nation's tricycle market
Speaking at the unveiling ceremony in Lagos, Managing Director, SAKL, Manish Rohtagi, paid homage to his company's mission to provide affordable and quality Tricycles to have a better economic value for Nigerians.
Speaking further Rohtagi explained, "We embarked on empowerment of Nigerians, our females and staff, thereby creating a winning team, which facilitated the unprecedented production of 100,000 units of Bajaj Keke within a short span of 18 months".
"For effectiveness, we also introduced auto finance, an essential ingredient of the nation's Auto Industry Development Plan (NAIDP), thereby working closely with microfinance banks, towards empowering Nigerian youths.
"While we provide the unemployed youths with riding skills and techniques, our partner microfinance banks provide liquidity with a zero-gestation period to ensure their daily income as micro-entrepreneurs. As a result of the foregoing efforts, driving Keke has, today, become the best micro-entrepreneurship in the country.
POLICE TAKE DELIVERY OF 16 INNOSON PICKUPS FOR ENHANCED SURVEILLANCE PATROL AND CRIME PREVENTION ALONG KADUNA-ABUJA-KANO EXPRESSWAY
The Nigeria Police Force takes delivery of 16 INNOSON Pickups (IVM Carrier) donated by the National Sovereign Investment Authority (NSIA) for enhanced surveillance patrol and crime prevention along the Kaduna-Abuja-Kano expressway.
The brief event took place today, 29th March 2022, at the Force Headquarters, Abuja. While efforts are on to acquire more assets to fortify the ever-busy road.
ICYMI: 2023 TOYOTA GR COROLLA HOT HATCH IS SET TO DEBUT ON MARCH 31, 2022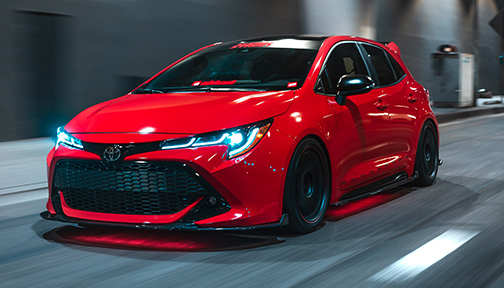 Toyota has announced that the new GR Corolla will be unveiled on Thursday, March 31st. Making the announcement on its official Twitter page, the model will be the fourth Toyota merchandise to wear the Gazoo Racing badge. It will join the Supra, GR86, and GR Yaris in Toyota's performance line-up.
News going around has it that it will have an all-wheel-drive due to some features seen from the video posted on their Twitter page.
SUSPENDED BRT SERVICES AS A CAUSE OF HIGH COST OF DIESEL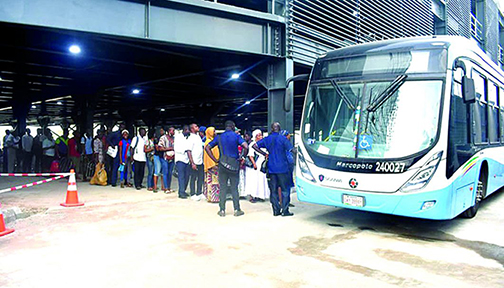 Operators of the Bus Rapid Transit in Lagos state, Primero Transport Services Limited highlight the high cost of diesel as the cause of poor services along the Ikorodu-TBS route. Promises that operations will resume fully today, March 29th, 2022.
Primero's Head of Corporate Communications, Mr Mutiu Yekeen, disclosed in a statement on Sunday that: "Due to the recent spike in diesel prices across the country, Primero Transport Services, operator of Blue BRT from Ikorodu to TBS, use this medium to inform our commuters that there will be skeletal operations from March 26 to March 28. We will resume operations fully on Tuesday, March 29," Yekeen said.
The Managing Director of the firm, Mr Fola Tinubu, was quoted as saying the spike in diesel price had affected Primero's operations negatively. "We are currently running at a huge loss. The diesel price has gone up by over 200 per cent while there has not been an increase in fares or intervention from the government. We are struggling right now. We call on our esteemed commuters to bear with us at this period. We sincerely apologise for any inconvenience this may have caused you."
GUNMEN DISGUISED AS PASSENGERS SNATCHED BOLT DRIVER'S VEHICLE IN RIVERS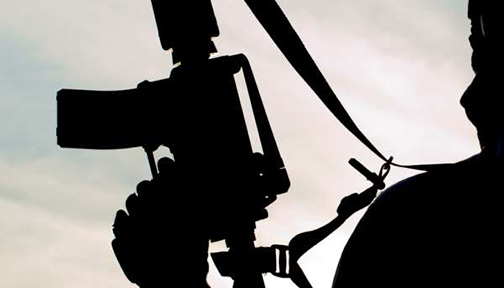 Segun Akinyola, who is a Bolt driver in Rivers State, has been robbed of a Toyota Corolla car by gunmen who disguised as passengers at the Modacart area of Trans-Amadi in the Obio/Akpor Local Government Area of the State.
He reported that a passenger who booked him brought out a gun and pointed it at him when they got to Modacart junction. He added that two others believed to be working with him emerged from a dark corner with guns.
The gunmen robbed him of his mobile telephone, an unspecified sum of money, pushed him out of the vehicle and zoomed off to an unknown destination.
In his statement; "It happened at Modacart roundabout leading to Abuloma in Port Harcourt. It is a lonely area. That was where some people just came out and pointed their guns at me. The one I carried was one of them and he was the one that arranged it."
Source: carmartng
LAGOS STATE FINALLY LAUNCHES RIDE-HAILING SERVICE LAGOSRIDE – SEE HOW TO BECOME A DRIVER
Lagos State Government Wednesday launched LagosRide, a ride-hailing service that the government said will allow operators to become owners of brand new vehicles acquired for the service within four years.
The new service is a partnership between Lagos State-owned Ibile Holdings and CIG Motors Company Limited, which the state governor said will help in the drive to develop an efficient transportation model in tune with modernity and comfort.
"A beneficiary will be provided a brand-new car which will become the driver's property after completion of the payment of the vehicle's subsidised cost," Governor Babajide Sanwo-Olu said.
Sanwo-Olu said the state did not intend to run existing hailing ride operators out of the business but to offer safer alternatives and clear the roads of rickety cars being used for taxi business.
Operators are required to pay about N1.9 million down payment, which covers the 20 per cent equity of cost of vehicle, registration and insurance.
Each car being used in the scheme comes with technology-enabled security features that monitor every journey undertaken, the state government said.
"This taxi scheme will complement the various bus services which are making a significant impact in the lives of our people; the water transport service, which is recording unprecedented patronage, as well as the Blue and Red Line Rail services which are on course to commence commercial operations between the last quarter of this year and the first quarter of 2023," Sanwo-Olu said.
To ensure riders' and passengers' security, security gadget, including a 360 dashboard camera that will give 24-hour audio-visual feeds to the control centre, has been pre-installed in each car deployed for the scheme. Each car also comes with a panic button to be used in case of assault or emergency. The panic button is also on mobile applications and is connected to the Control and Command Centre.
Sanwo-Olu also hinted at the automobile assembly plant being set up in Lagos – another component of the partnership with CIG Motors is 60 per cent completed, with an anticipated launch and start of operations expected in September.
"What we are witnessing today is that Lagos is moving away from the era of rickety kabu kabu to a brand-new, comfortable and safe transport system.
'The multiplier effect of this initiative on job creation, youth employment and economic growth and development in the state cannot be overstated," he stated.
Commissioner for Transportation Frederic Oladeinde described the scheme as 'another milestone achievement' by the government.
He noted that the initiative has joined an array of other innovative solutions initiated in the transport sector which are targeted at redefining public transportation.
Source: Carmartng
DID YOU KNOW? IF YOUR VEHICLE BREAKING DOWN AND OBSTRUCTING THE FREE FLOW OF TRAFFIC IS AN OFFENCE – LASTMA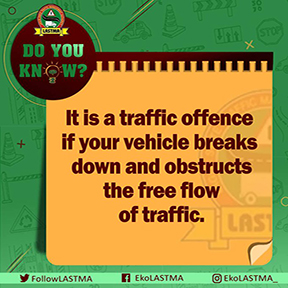 In a tweet by Lagos State Traffic Management Agency (LASTMA) on March 20th 2022 on their official Twitter page, the agency stated that: "#DoYouKnow that it's a traffic offence if your vehicle breaks down and obstructs free flow of traffic?"
Many Nigerians reply stating that the breakdown of vehicles should not be an offence because it may not be the fault of the driver.
However, LASTMA Spokesperson, Olumide Filade while explaining to newsmen said that the agency has legal backing on the rule. He went further to state that the responsibility to ensure a vehicle is in good condition lies with the car owner. He also said that any road obstruction as a result of vehicle breakdown has penalties such as payment of obstruction fine.
"The onus or responsibility of your vehicle moving from point A to point V without causing an obstruction for anybody rests on the owner of the vehicle. That is why even on traffic radio, there is a jingle that they play that ensures you check your vehicle in the morning to ensure it will be able to make the journey to and fro without causing any problem on the road."
Continuing he said; "Our own job is to make sure that when there is a breakdown of vehicles on the road, we are supposed to move it quickly off the road so that it will not be an obstruction to other people. So that gives us legal backing. The law that's set up LASTMA which is reviewed in 2018, known as the Lagos Transport Sector Reform Law of 2018 re-emphasises that."
He was then asked what penalty is given to the driver when his or her car breaks down on the road and he replied saying: "You will be given obstruction fine and you will also pay the towing fee."
Source: Carmartng
RECKLESS DRIVER CRASHES INTO TOYOTA CAR, KILLS UBER DRIVER AND 3 OTHERS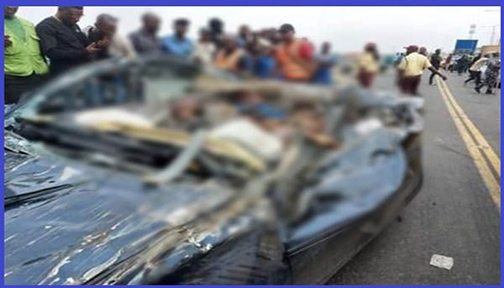 Reports have confirmed that a certain reckless driver killed an Uber driver and all his passengers on Eko Bridge last weekend. Read the full story!
One of the saddest realities of road transportation is the way some drivers' recklessness often causes the loss of many innocent lives on the road. New press reports claim that last Saturday, a reckless driver crashed into a Toyota Car and killed the Uber driver as well as 3 passengers. This fatal car accident reportedly occurred on March 26 along the popular and busy Eko Bridge in Lagos State.
Media reports claim that the Toyota Camry sedan involved in this fatal crash was a registered vehicle on the Uber ride-hailing platform. The vehicle was reportedly navigating the Eko Bridge to its destination when another vehicle rammed into it. It was confirmed that the other vehicle is a Lexus 300 model and its driver was identified as Yusuf Ambali. Reports revealed that the Lexus driver was driving recklessly when he lost control and later rammed into the Toyota Camry (Uber) car. It was quite unfortunate that the fatal crash claimed the lives of all the passengers in the Toyota car. The victims include both the Uber driver and three other passengers present in the car. However, the Lexus driver who allegedly caused the crash actually survived.
Several press sources have confirmed that the driver who caused the recent crash on Eko Bridge in Lagos actually survived. Olufemi Oke-Osanyintolu, the current permanent secretary of LASEMA says the fatal accident was mainly caused by "reckless driving". The LASEMA official also revealed that the Toyota car involved in the crash was fitted with a plate number EPE 583 GT. Similarly, it was also revealed that the Lexus vehicle that caused the crash had the plate number SMK 478 AV and it was driven by Yusuf Ambali. As of the time of writing this report, the Lexus driver is said to have been arrested and is currently in custody.
Source: NaijaAuto
Geely Nigeria set to launch all- new 'Gamechanger' SUV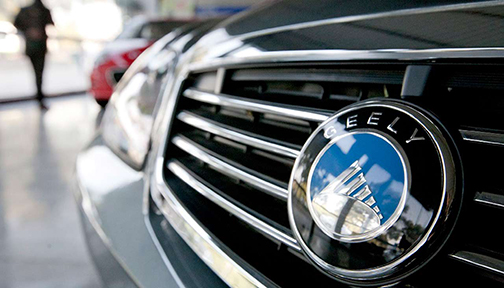 Plans are underway by GeelyNigeria, the exclusive partnership between Mikano International and Geely to launch a brand new SUV.
Since it commenced operations in Nigeria, the global auto giant has had an exemplary run towards establishing itself as one of the fastest-growing auto brands in the country.
Leveraging Mikano International's formidable legacy, Mikano Motors launched GeelyNigeria with the introduction of the X7Sport and Emgrand7 models with laudable success. This was quickly followed by the launch of the Coolray SUV, which won the award for "Best Compact SUV- Design and Technology 2021", by the Nigerian Auto Journalists Association (NAJA).
"What we do know so far is that the new entrant is a C- Segment, hybrid SUV, with no limit to the luxury, technology and safety that Geely is renowned for. This SUV, like the Coolray before it, was co-developed with Volvo Autos, which Geely took ownership of in 2010."
Source: The Guardian
Three documents cars owners must tender to police in Nigeria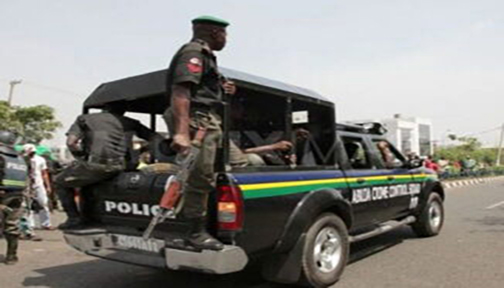 The acting police Force Public Relations Officer (FPRO), Olumuyiwa Adejobi, stated that documents such as vehicle licence, driver's licence, and certificate of insurance, especially for private car owners are the documents that need to be shown to the police on demand at any checkpoint or on routine patrol. This was stated via the official Twitter handle Sunday morning.
"Any policeman demanding for more is a deviant and he must be dealt with. If not, many Nigerians will suffer from him and his likes. Don't die in silence, speak out to save yourself and others. I will still be on this issue soon," he tweeted. "No policeman should demand your customs papers. No. Except they are on joint operation, but not just on mere routine checks. And for now, we have suspended the issuance of tinted glass permits, so we don't expect our men to disturb Nigerians on this."
Adejobi further noted that the police are to stop any vehicle with tints, search the vehicles, and its occupants, but not delay the driver for not having tinted glass permits.
"Report them if you are so delayed so that we ask them questions," he wrote on the microblogging platform. "Please take note that police don't demand allocation of number papers, it is not necessary, since a vehicle has been registered, all you need to have with you as mentioned are vehicle licence, certificate of insurance and driver's licence. Simple."
Source: Carmartng
Visit our blog weekly for Auto News Updates.
For more enquires, sponsorship and Advert placement contact us
09099995678
Carparts Editorials
Posted on March 2022,30 // Author: Admin