Blog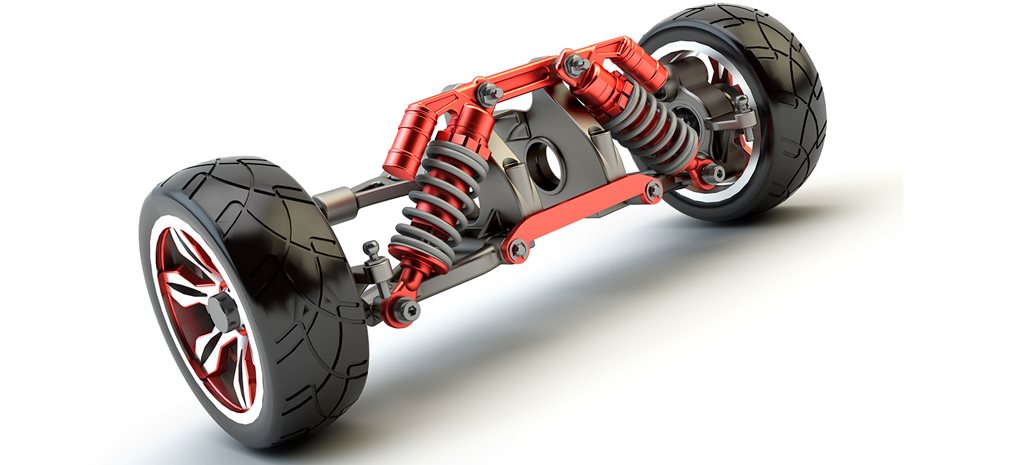 What Causes Leakage in the Shock Absorbers?
A shock absorber or strut consists of one or more pistons that flow through a thick oil as the wheel to which it's attached moves up and down. The motion of the piston through the oil converts mechanical energy to heat, damping the motion and helping bring it to a stop; this helps to stop the wheel from bouncing after each bump.
Note that a shock absorber doesn't actually absorb the shock of a bump; that's the job of the springs and certain other components of the suspension. Rather, the shock absorber absorbs energy. A vehicle without shocks would keep bouncing up and down for a while after every bump; the shock absorbs the energy of the bouncing.
Unfortunately, shocks and struts can break or wear out. The three things that are most likely to go wrong with a shock are:
The seals can become brittle or torn, allowing fluid to leak out; after some fluid (about ten percent of the total) is lost the shock loses its ability to absorb energy.
The entire shock, or the piston that moves inside it, can be bent from an impact; a bent shock may not move properly or it may leak.
Smaller parts inside the shock may wear out over time or due to an impact.
These problems are almost always due to one of two things: age and accidents.
Shock age: Modern shock absorbers and struts are designed to last several years and over 50,000 miles, but eventually the seals do wear out and they begin to leak.
Accidents: Any accident that involves the suspension has the potential to damage the shock absorbers; a bent or dented shock almost always needs to be replaced. After a major accident the repair shop will examine your shocks to see whether they need replacement, but it's important to understand that for this purpose, "accident" includes not just serious crashes but also anything that jars the suspension particularly hard.
When any of these things goes wrong it's almost always necessary to replace the shocks, as they usually can't be repaired or simply refilled. Also, it's important to replace a failing shock as soon as possible, because a car with a bad shock absorber can become difficult to control in an emergency due to excessive wheel bounce.
If you're replacing a shock absorber, because of age and wear or an accident, it's almost always best to replace the pair (both fronts or both rears), because a new shock will work differently (and better) than an old one and the imbalance may be hazardous.
Posted on October 2019,17 // Author: Admin