Blog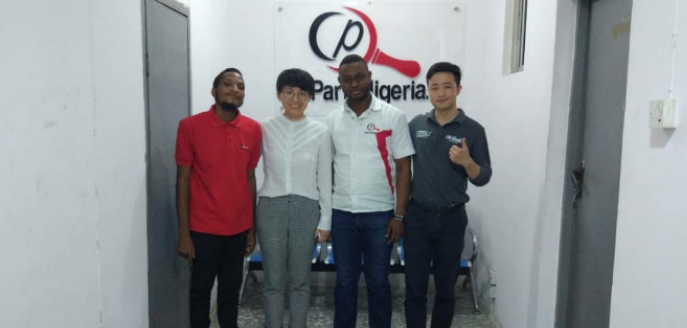 Vika DPA visits Car Parts Nigeria.
Getting an answer for the difficulties in looking for certified car parts have been one of the principle objective of Car Parts Nigeria. To serve the clients better in African Market, Car Parts Nigeria received 2 representatives (Leo Liang and April) from Vika DPA to talk about the difficulties in the automobile business and potential arrangements. They offered such a great amount of prospect in guaranteeing supplies of value items at reasonable cost in the Nigerian auto division.
Vika DPA offer market-demonstrated, solid automobile parts in a wide range for the whole vehicle, which fit a wide range of ŠKODA Volkswagen Audi SEAT parts with absolute 9 vehicle framework, including motor, cooling, grasp, gearbox, suspension, guiding, transmission, braking, controlling, body parts and electric parts. In excess of 8000 sections type is offered for ŠKODA, and more than 10000 for Volkswagen, Almost 4,000 for Audi,almost 3000 for SEAT. Altogether, there are all the more then 20000 automobile parts alternative which they can offer crosswise over for the local market which is in-line with Car Parts Nigeria objectives in making parts availability reasonable for shoppers.
As pioneer and master in worldwide market of Skoda vehicle parts , vika DPA has the idea of "one claim to fame and a few qualities". "one claim to fame" implies that vika DPA has been in the secondary selling for quite a long time, concentrating on Skoda automobile parts ; "a few qualities" implies that vika DPA speak to the best, special quality in rivalry, a competitive price and well-established warranty service structure.
Posted on May 2019,23 // Author: Admin