Blog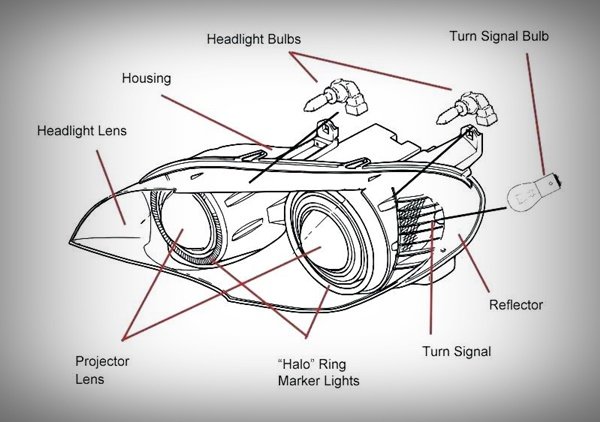 Headlamp
A headlamp is a lamp attached to the front of a vehicle to illuminate the road ahead. Headlamps are also often called headlights, but in the most precise usage, headlamp is the term for the device itself and headlight is the term for the beam of light produced and distributed by the device.
Headlamp performance has steadily improved throughout the automobile age, spurred by the great disparity between daytime and nighttime traffic fatalities: the US National Highway Traffic Safety Administration states that nearly half of all traffic-related fatalities occur in the dark, despite only 25% of traffic travelling during darkness.
Other vehicles, such as trains and aircraft, are required to have headlamps. Bicycle headlamps are often used on bicycles, and are required in some jurisdictions. They can be powered by a battery or a small generator like a bottle or hub dynamo.
The first electric headlamps were introduced in 1898 on the Columbia Electric Car from the Electric Vehicle Company of Hartford, Connecticut, and were optional. Two factors limited the widespread use of electric headlamps: the short life of filaments in the harsh automotive environment, and the difficulty of producing dynamos small enough, yet powerful enough to produce sufficient current.
Peerless made electric headlamps standard in 1908. A Birmingham, England firm called Pockley Automobile Electric Lighting Syndicate marketed the world's first electric car-lights as a complete set in 1908, which consisted of headlamps, sidelamps, and tail lights that were powered by an eight-volt battery
Posted on March 2019,12 // Author: Admin