Blog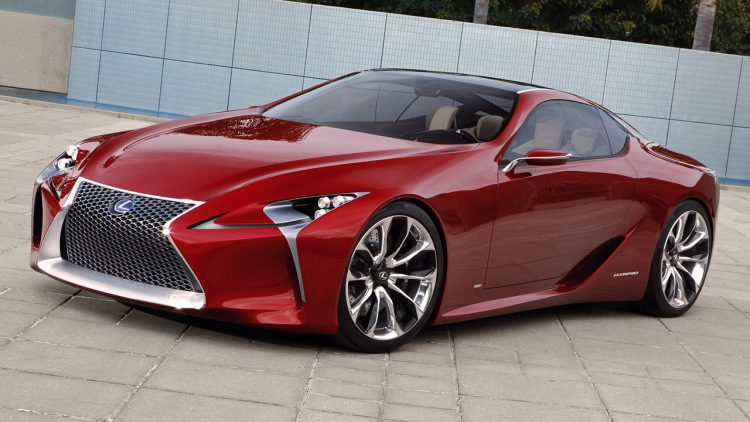 Lexus LC 500
Lexus LC 500 coming 2016
Believe it or not, it's been nearly four years since we first saw the Lexus LF-LC Concept. Its swoopy style and spindle grille kicked off a big design revolution for Lexus, and we saw a number of LF-LC design elements work their way onto production cars. But now, rumor has it a full-on production version will see the light of day, and soon.
Motoring.com.au says the LC 500 coupe will show its face at the 2016 Detroit Auto Show in January, and we have little reason to doubt this. In fact, it's kind of been a long time coming. The LC was reportedly approved for production in 2013, and though we were told it might resurrect the SC name, Lexus filed copyright applications for "LC 500" and "LC 500h." Oh, and a prototype of this car was recently spotted testing.
The LC 500 will arrive with – no surprise here – Lexus' naturally aspirated 5.0-liter V8, plucked from the RC F and GS F. That said, Motoring says it could arrive with a new, 10-speed automatic transmission from Aisin. As for the LC 500h, Motoring thinks it'll be powered by a, 3.5-liter V6-based hybrid drive system that could produce something like 470 horsepower – not the current V6/hybrid unit from the GS 450h. A hotter LC F should follow in a couple of years, and earlier reports suggest it could make something like 600 horsepower.
Of course, Lexus refuses to comment on future product speculation, so we don't have any official proof that this is actually happening. But it all makes a lot of sense. Watch this space in two months' time for more details.
Steven J. Ewing
Posted on December 2015,10 // Author: Admin