Blog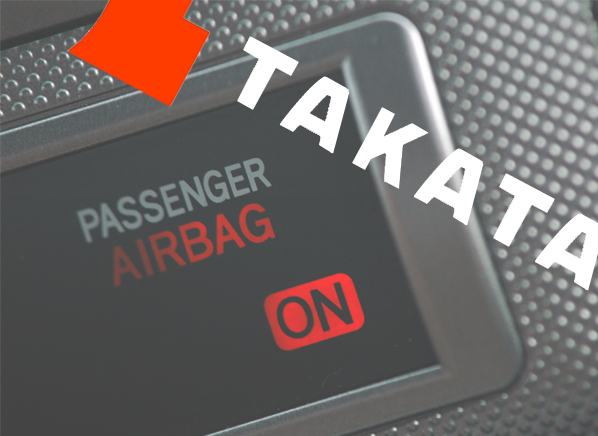 Everything you need to know about the Takata airbag recall
About 33.8 million vehicles, made by 11 different automakers, have been recalled to replace frontal airbags on the driver's side or passenger's side, or both. The airbags, made by major parts supplier Takata, were installed in cars from model year 2002 through 2008. Some of those airbags could deploy explosively, injuring or even killing car occupants. (Look for details below on waits for replacement airbags and why other suppliers can't supply airbags.)
The different automakers' notices to their customers have varied, depending on how many Takata airbags they installed and how long they believe it will take them to acquire replacements if they don't have enough on hand. To provide guidance to car owners, we spoke with the National Highway Traffic Safety Administration (NHTSA), Takata, and most carmakers.
Nissan's explanation of the issue was one of the clearest: "The propellant could potentially deteriorate over time due to environmental factors [due to many years in high humidity conditions], which could lead to over-aggressive combustion in the event of an airbag deployment. This could create excessive internal pressure within the inflator and could cause the inflator housing to rupture."
If the airbag housing ruptures in a crash, metal shards from the airbag can be sprayed throughout the passenger cabin—a potentially disastrous outcome from a supposedly life-saving device.
Latest updates

May 19, 2015: DOT released a statement saying that Takata acknowledges airbag inflators it produced for certain vehicles were faulty. It expanded certain regional recalls to national ones, and included inflators fitted in certain Daimler Trucks in the recalled vehicles. In all, the recall was expanded to a staggering 33.8 million vehicles. That number includes the roughtly 17 million vehicles previously recalled by affected automakers.
February 20, 2015: NHTSA fined Takata $14,000 per day for not cooperating fully with the agency's investigation into the airbag problems.
January 18, 2015: The driver of a 2002 Honda Accord became the fifth person in the United States thought to have been killed by an exploding airbag inflator.
December 18, 2014: Ford issued a statement adding an additional 447,310 vehicles to the recall.
December 9, 2014: Honda issued a statement saying it will comply with NHTSA and expand its recall to a national level. This brings the number of affected Honda/Acura vehicles to 5.4 million.
November 18, 2014: NHTSA called for the recalls to be expanded to a national level.
November 7, 2014: New York Times published a report claiming Takata was aware of dangerous defects with its airbags years before the company filed paperwork with federal regulators.
Putting the dangers in perspective
Six fatalities and more than 100 injuries have been linked to the Takata airbags, and in some cases the incidents were horrific, with metal shards penetrating a driver's face and neck. As awful as they are, such incidents are very rare, and it doesn't mean that airbags in general are a danger. The Department of Transportation estimates that between 1987 and 2012, frontal airbags have saved 37,000 lives.
Based on information provided by Takata and acting under a special campaign by NHTSA, the involved automakers are responding to this safety risk by recalling all vehicles that have these specific airbags. While the automakers are prioritizing resources by focusing on high-humidity areas, they shouldn't stop there. We encourage a national approach to the risks, as vehicles tend to travel across state borders, especially in the secondary market.
Takata Airbag Q&A
How do I know whether my car is affected by the recall?
There are several ways to check whether your car is affected. For most methods, you'll need your vehicle identification number. You'll find the VIN in the lower driver-side corner of the windshield (observable from outside the vehicle), as well as on your registration and insurance documents. Punch that number into NHTSA's online VIN-lookup tool. If your vehicle is affected, the site will tell you so. NHTSA also has a list of vehicles available for a quick review, and the manufacturers have ownership sections of their websites for such information.
Full Report on Consumerreports.org Below
http://www.consumerReports.org/cro/news/2014/10/everything-you-need-to-know-about-the-takata-air-bag-recall/index.htm
Posted on May 2015,20 // Author: Admin