Blog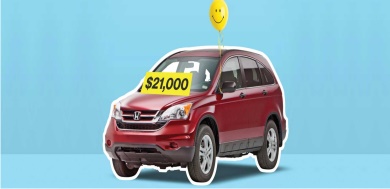 IN PURSUIT OF USED CAR HAPPINESS
Opting for an almost new car allows you to upgrade your aspirations
Buying a used car doesn't have to be a compromise. It can be an opportunity to own a more substantial make and model you may not be able to afford on the new-car market.
The median price paid for a recent-model used cars—one built since 2011—is $18,000 when purchased from a used-car dealer and $21,000 from a franchised new-car dealer, according to a recent Consumer Reports national survey.
That may seem like a lot, but it's about $10,000 less than ... Read more
Posted on May 2016,06 // Author: Admin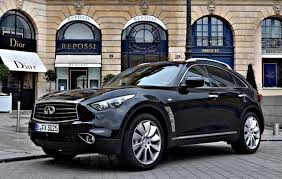 DARING INFINITI QX SPORT INSPIRATION CONCEPT UNVEILED IN BEIJING
The new Infiniti QX Sport Inspiration concept car has made its global public premiere yesterday at the 2016 Beijing Auto Show, exploring the brand's vision for a premium mid-sized SUV.
The QX Sport Inspiration follows a series of highly acclaimed concept cars such as the Q30 Concept, QX30 Concept, and Q60 Concept. The QX Sport Inspiration concept explores a vision of how Infiniti could once again demonstrate this successful approach in the mid-sized SUV class, one of the largest and fastest-growing premium segments. The new concept also lays down markers for the design, layout, and engineering of future Infiniti QX models.Read more
Posted on May 2016,06 // Author: Admin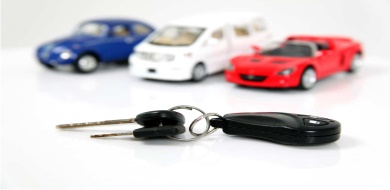 PEOPLE NEED TO KNOW: RECALLED RENTAL AND USED CARS SHOULD BE REPAIRED BEFORE YOU GET THE KEYS
Transportation Secretary calls on Federal Government to close a dangerous safety gap
If a new car is recalled for a safety problem, it's illegal for a dealer to sell you that car until the issue has been fixed. However, no similar protection exists for a person who buys a recalled used car or rents a recalled car. Under current federal law, rental-car companies and used-car dealers are not required to fix a defect—or even tell you about a problem—before you drive the vehicle off the lot.
This gap in safety law puts milli... Read more
Posted on May 2016,04 // Author: Admin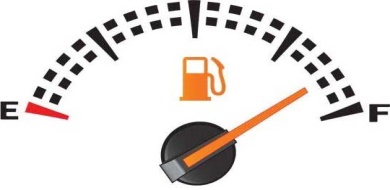 NEW FUEL-ECONOMY STANDARDS ARE DRIVING SAVING AND INNOVATION
You don't have to sacrifice affordability, comfort, or wow factor by buying a gas-sipping car
When consumers shop for a new car, most are looking for ways to save money on gas: Two-thirds of car buyers expect their next vehicle to provide better fuel economy than their current one, according to a recent Consumer Reports national survey.
Today, the average Read more
Posted on May 2016,03 // Author: Admin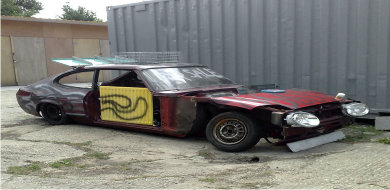 CONSUMER REPORTS NAMES THE BEST AND WORST CARS BY BRAND
Don't judge a car by its brand—all makes have highs and lows
...Carpartsnigeria

We're often asked, "Who makes the best car?" The reality is, every brand offers models that perform across a spectrum, with some being demonstrably better than others. To further aid water-cooler discussions, we have analyzed our test results to compile a list that chronicles the best and worst models.

The overall test score variation differs from brand to brand, with some brands' worst model being still doing rather well, while others span a wide range, making any generalities quite misl... Read more
Posted on May 2016,03 // Author: Admin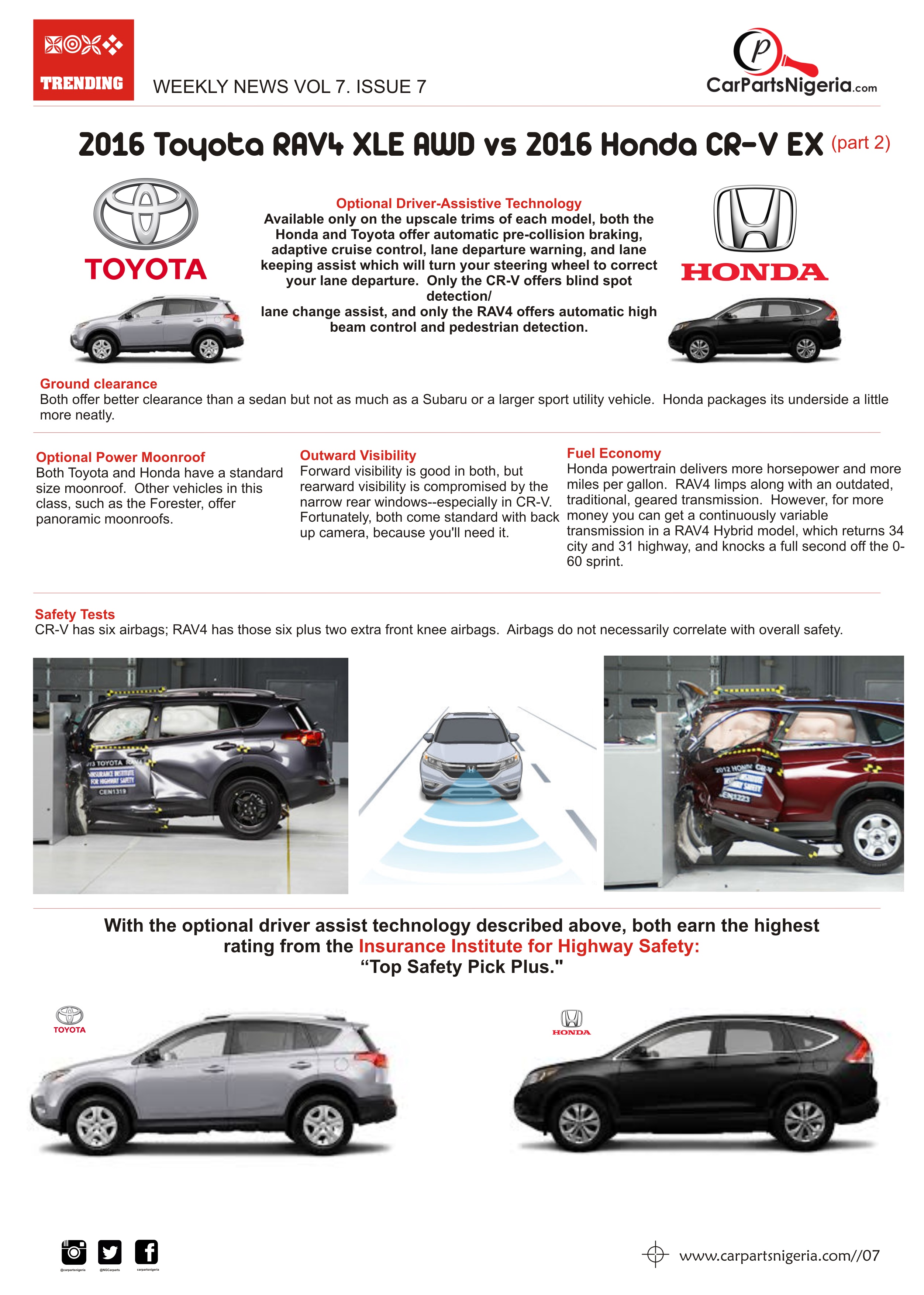 2016 TOYOTA RAV4 XLE AWD vs 2016 HONDA CR-V EX AWD (pt. 2)
Carpartsnigeria Special Issue Vol:7 Executive Summary reviews that both of these "Small Sport Utility Vehicles" are about the same size and offer value, space, and fuel economy. Priced almost the same at about $26,000 comparably equipped, you can drive a safe, stylish, and practical vehicle with a great reputation for quality. You can get either one with front wheel drive or all wheel drive, though the many safety and performance benefits of all wheel drive are well worth the small price premium.

Motor Trend was so impressed with Honda's improvements to the CR-V that they named it 2015 Sport Utility of the Year. ... Read more
Posted on April 2016,29 // Author: Admin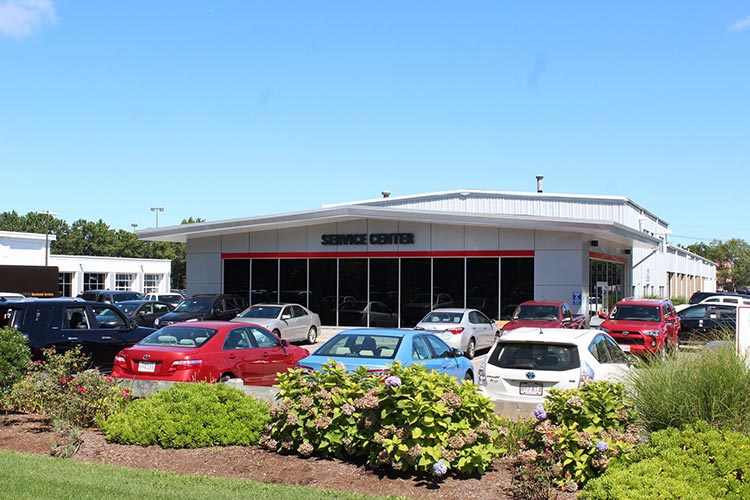 DO YOU TRUST YOUR MECHANIC?
What it all boils down to is trust. You have to trust a repair facility to charge you fairly for the work they do, to actually do the work for which you are being charged, to accurately diagnose and repair your car, and to complete the repairs in a reasonable amount of time. To avoid being scammed, overcharged or ripped-off, you need to find a repair facility you can trust.
Don't wait until your car is broken to start looking for a reputable repair facility. Do your looking ahead of time and establish a working relationship with one or more repair facilities by having them do your basic maintenanc... Read more
Posted on April 2016,27 // Author: Admin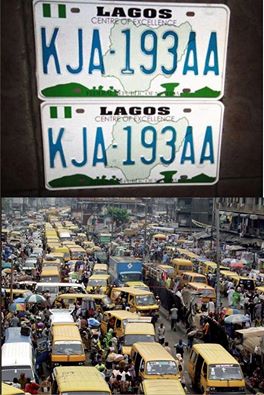 WHO IS RESPONSIBLE FOR FAKE NUMBER PLATES. WHY ARE INNOCENT PEOPLE BEEN HELD RESPONSIBLE
WHO IS RESPONSIBLE FOR FAKE NUMBER PLATES. WHY ARE INNOCENT PEOPLE BEEN HELD RESPONSIBLE. The story below caught the attention of CPN....
I Think it's time we stop over focusing on this PDP/APC, PMB and the rest issues and start looking where our problem is. I believe our problem is in the institutions of this country. I don't want to mention that of police now its for another day. It was on the 14th day of March that a private car owner drove into one of the police station to obtain the new tinted glass permit, in t... Read more
Posted on April 2016,04 // Author: Admin

Merry Christmas & Happy New Year from CarpartsNigeria
Dear Customers,

As we enjoyed time with our family this holiday season, we had opportunity to reflect on the things in life for which we are most grateful. Obviously, family and dear friends came to mind, along with the necessities of life that are so often taken for granted. We also found ourselves thinking of our loyal clients – those like you who have chosen to become part of the CarpartsNigeria family.

At this time, as we start a New Year (2016) and strive to live up to the resolutions we set on New Year's Eve, we'd like to take the opportunity to personally thank you for c... Read more
Posted on December 2015,30 // Author: Admin

STOLEN VEHICLE 
Please Help CPN Customer - STOLEN VEHICLE - Silver Toyota Corolla
I would like to bring to your notice that my car was stolen on Sunday, 20th December 2015 around 4:20pm where we parked opposite Basketball Court, Ilupeju, Lagos. I have reported to the police who are already conducting their search.
Car details below:
Make: Toyota Corolla 2004, LE Version
Colour: Silver
Reg. No: KUJ 181 HN (Abuja)
Chassis No: 2T1BR32E54C221324
Description:
There's a slight crack on the windshield that runs from the top to bottom at the cen... Read more
Posted on December 2015,24 // Author: Admin