Blog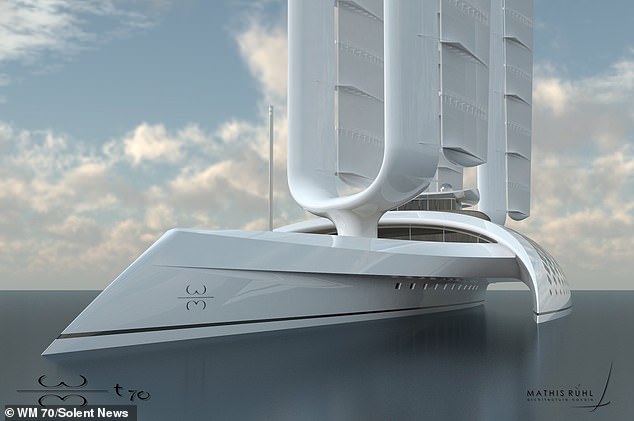 Eco-friendly superyacht powered by wind turbines that never needs to return to land to refuel
Eco-friendly superyacht powered by wind turbines that never needs to return to land to refuel is revealed - but it costs £90million
The Wind Motion, designed by Mathis Ruhl, is 100 per cent self sufficient
In optimum conditions, owners will never need to return to land, Mr Rahl said
The 230ft (70m) long vessel sleeps 26 people and boasts a spa and pool
Designs for a £90 million ($114m) eco-friendly superyacht powered by wind turbines that never needs to return to land to refuel has been revealed for the first time.
The Wind Motion is 100 per cent self sufficient meaning its owner can stay at sea for eternity - provided they have enough food and water.
At 230ft (70m) long, the enormous vessel would almost be the size of a football pitch.
It can sleep 26 people (12 guests and 14 crew) and even has its own spa and pool.
Posted on December 2018,04 // Author: Admin