Blog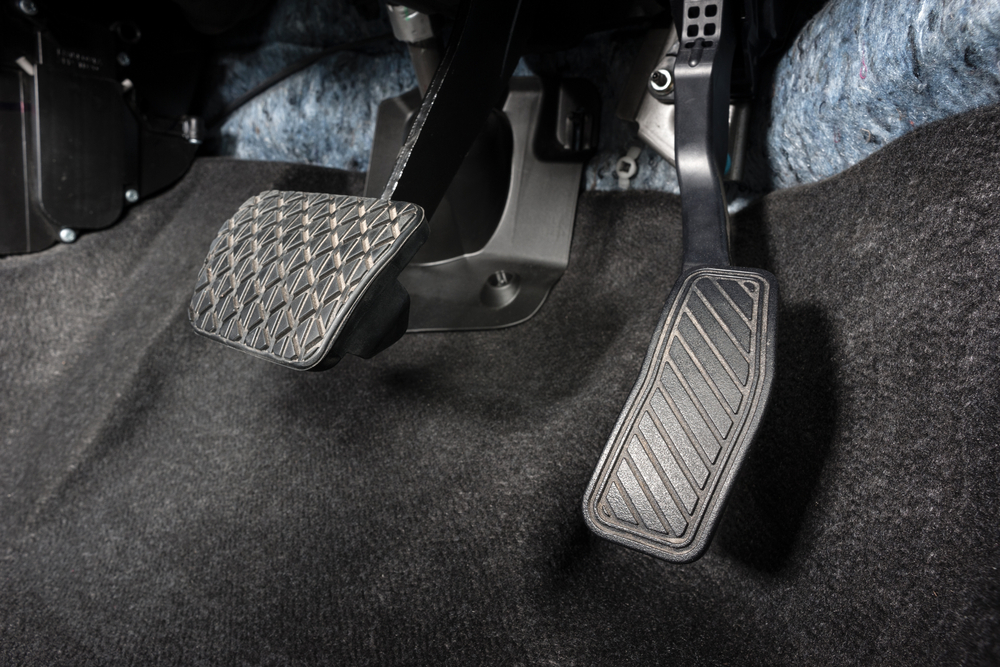 Symptoms of a Bad or Failing Throttle/Accelerator Pedal Position Sensor
The days of having to constantly adjust the throttle cable due to a loose nut on the carburetor are long gone. Today's modern cars, trucks, and SUVs are all equipped with an electronic throttle control system that contains an accelerator pedal position (APP) sensor. This sensor's primary job is to monitor the position of the throttle pedal and send an electronic signal to open the throttle body as you depress the gas pedal. Although this device often lasts the entire lifespan of your vehicle, there are occasions when it will fail, wear out, and need to be replaced.
1. Engine response is inconsistent
When you press down on the gas pedal, your engine should respond directly and instantly. However, when a problem with the APP sensor exists, the vehicle's ability to consistently accelerate or decelerate as directed by the driver is reduced. This could cause a serious safety hazard, as the driver is not able control the speed or acceleration of the vehicle. When this occurs, you should pull your vehicle to a safe place off the road and contact a mechanic as soon as possible to inspect why throttle control is not consistent.
2. Engine does not run efficiently
When the APP sensor is not functioning properly, it will also cause problems with fuel efficiency. Besides monitoring and applying throttle pressure to the throttle body, it also helps stabilize throttle control. It's designed to take input from the driver, but steady the application of fuel pressure as it relays the information from the ECU to the throttle body of the vehicle. If the sensor is not able to transmit this information to the ECU correctly due to a loose wire, being worn out, or broken entirely, you'll notice a huge difference in fuel economy.
3. Check Engine Light comes on
Since the APP sensor is monitored by the ECU, it is one of those components that will trigger an error code in the ECU when an issue is discovered. This will signal the Check Engine Light to illuminate on the dashboard. Anytime this light is on, you should take it seriously as there are multiple components that will trigger this warning light. Contact a certified mechanic if the Check Engine Light comes on so they can properly diagnose the problem and correct it quickly. In order to work properly, all of the sensors inside your car must function at 100 percent efficiency.
When the APP fails, it impacts the operation of the entire vehicle. Anytime you notice any of the above symptoms or warning signs, you should contact a certified mechanic through CarPartsNigeria. Our professional and experienced automotive technicians can travel to your home or workplace to complete diagnostic inspections and repairs of virtually any mechanical or electrical problem with your vehicle – including replacing the APP sensor.
Posted on May 2018,22 // Author: Admin