Blog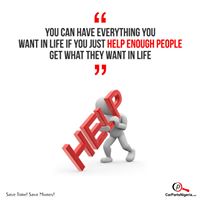 The CarPartsNigeria Story
The CarPartsNigeria Story
CAR PARTS NIGERIA·THURSDAY, DECEMBER 7, 2017
CarpartsNigeria.com was built out of necessity to correct the challenges of shopping for auto-parts in Nigeria. Also out of the need to centralize parts inventory across the nation, a place to find difficult parts, Reduce high prices and ensure trustworthy vendors can compete and satisfied buyers can appreciate great business CarPartsNigeria.com is a Goldmine for locating replacement autoparts. Simply enter your search into our revolutionary discount part-locator engine. Hit search and sit back and relax while we do the work for you. Our Locator Engine will instantly search our massive vendor inventory and databases all across Nigeria and Ghana giving you access to Multiple vendors, prices and service possibilities. Let's cut out the middleman and save you 60% of cost of buying autoparts. Our measure of success is not a product but the convenience , delight and satisfaction of our customers.
THE STORY (Crunched)
CPN story started 3 years ago when we had a car problem.. My cousin had gone out with the mechanic to find the parts which the mechanic had estimated was going to cost 30k. They went out the first day, no luck on finding the part. On Saturday they went again. They finally found the part at a local market when they called me and said the price for the part was 80,000 Naira. I asked them to give the phone to the person in charge.
So as we Africans would do.. you start pricing down
My Brother how now. Wetin be the best price you fit give me.
The guy said Oga. the price is 80,000 Naira because its still on the engine but he has another one on the floor that he can give to me for 75,000
So i told him i will get back to him.
On Monday , i went to market with the mechanic and my cousin. This time the owner of the store was there. So i said oga, i am looking for this part. The said yes i have it..
Can anyone guess HOW Much the owner said?
Its 40,000. At this point i had 80,000 Naira in my pocket. So i said Oga, give some break here,.. And he said the same thing that is attendant said. That is the last price because i have to remove this from the engine, if you want the one that is already on the floor here. I will give for 35k.
Long story short, I walked out with the used part for 40k. Just the thought of a middleman making 100% margin on the owner. And myself losing 40k, the none regulation of the markets, issue of finding a trusted mechanic and everything in between led to creation of carpartsnigeria.
This is a preview of your story.
Posted on March 2018,08 // Author: Admin