Blog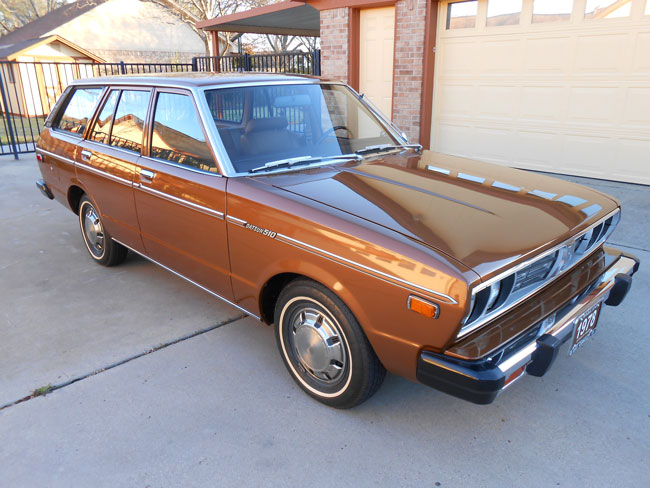 Throwback Thursday: 1978 Datsun 510 station wagon.
Two- and four-door sedans and a four-door wagon were staples of the 510 series cars, which offered gas mileage generally between 25 and 35 mpg, great reliability, many interchangeable parts and attractive sticker prices. The wagon was discontinued in 1972, but returned in 1978, when a hatchback was also offered.
The unit-body 510s had independent front suspension and four-link coil rear suspensions, except the wagon, which had leaf springs in back. Sedans and hatchbacks had reclining front bucket seats, and all models had fold-down rear seats, carpeted cargo areas, tinted glass, electric rear defrosters, side window defoggers, transistorized ignition, and all-vinyl or cloth-and-vinyl upholstery.
The wagons measured 172.6 inches from tip to tip and weighed in at 2,365 lbs. with the four-speed manual. Four- and five-speed manual transmissions were available, along with a three-speed automatic. The second-generation wagons were not available with the five-speed (Parker's car has the automatic). Fuel consumption with the four-speed manual was rated at 32 mph highway, 24 city.
Posted on October 2017,05 // Author: Admin