Blog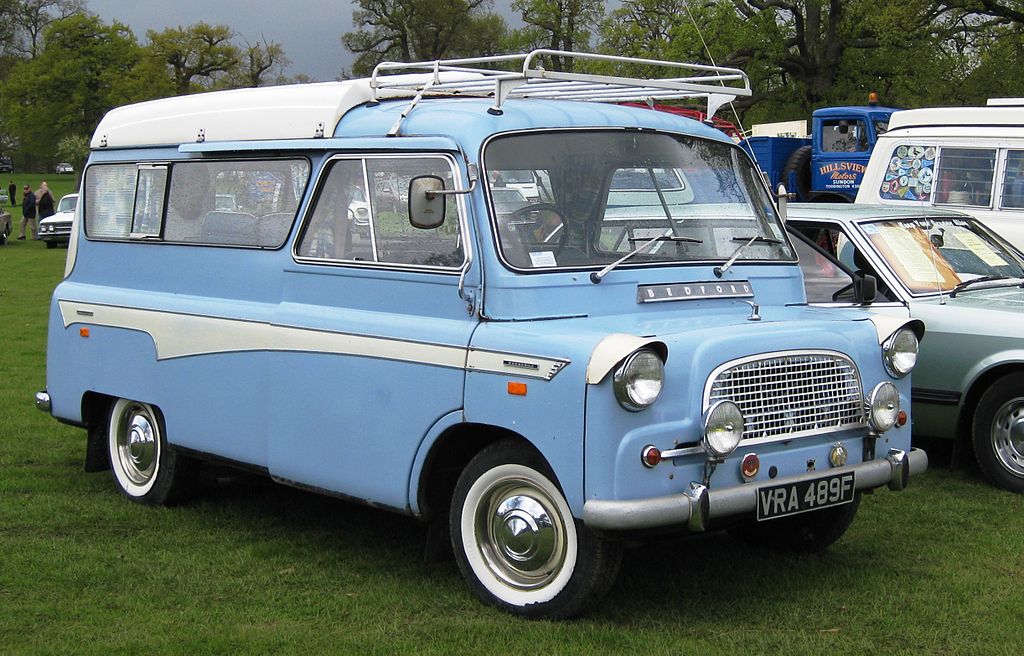 ThrowBack Thursday: Bedford CA
The overall profile and architecture of the CA changed little during the vehicle's seventeen-year life. There were, however, three distinctly different versions sold. The first CAs featured a two-piece windscreen, comprising two separate flat sheets of glass separated with a central vertical metal divide. It was manufactured in short-wheelbase and long-wheelbase forms, each form available in either a 10–12 cwt or a 15 cwt version. The Bedford CA was a distinctive pug-nosed light commercial vehicle produced between 1952 and 1969 by Bedford in Luton, United Kingdom.
The vehicle was powered by an inline four cylinder petrol engineof 1508cc at first with pushrod operated overhead valves and a three-main bearing crankshaft. The fuel pump, oil pump and distributor were driven directly off the camshaft. A Zenith 34VN downdraught carburetter was fitted. The engine was available in either a low compression or a (less frequently specified) high compression version. The engine and three-speed gearbox, were also used in the Vauxhall F-series Victor. The four-speed gearbox from later FC-series models could be easily retro-fitted to any three-speed Bedford CA, and later was offered as a factory option.
In its day, the vehicle was ubiquitous; the Ford Transit of its time. These vehicles are now rare.
For maintenance of your cars, update on cars, reviews and news. Car Parts Nigeria is here to serve you and all your automobile complaints. Visit www.carpartsnigeria.com or call 09099995678 for your car maintenance, servicing (with close proximity to your location) and other issues pertaining to your automobile. We offer the greatest satisfaction to our customers.
Posted on March 2017,16 // Author: Admin