Blog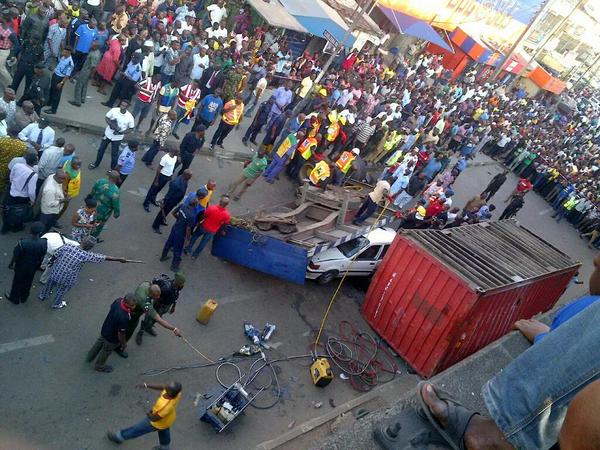 LASG Bans truck from Ojuelegba bridge following last accident
Following the deplorable accident that killed passengers at the Ojuelegba end of Lagos Territory on Tuesday, June 19, 2018, the Lagos State Government has requested trucks to halt from going through the bridge hereafter.
Remarking on the improvement, the Lagos State Chief for Transport, Mr. Ladi Lawanson, said the Lagos State Traffic Management Authority (LASTMA) had been requested to send authorities in the Ojuelegba bridge territory to guarantee incite usage of the guideline.
Lawanson, who was with the CEO of LASTMA, Chris Olakpe, talked amid a visit to the mishap scene on yesterday, Wednesday, June 20, 2018.
In his words: "We have a directive from His Excellency, Akinwunmi Ambode, to come here for a firsthand assessment of the unfortunate incident that happened last night where we learnt that a container carrying trailer de-strapped from the bridge and the container crushed vehicles, with some innocent people suffering varying degrees of injury and unfortunately, we lost three lives.
"We have spoken to members of the community who have been in contact with us since morning and we understand that the way forward is to prevent this from happening in the future because these are three lives too many that we have lost to this incident, which is clearly avoidable."
Lawanson also urged the Nigerian Port Authority to help the state government in ensuring that trucks used the right equipment to lash down whatever goods they were conveying.
Also commenting, Chief Executive Officer of LASTMA, Chris Olakpe, said the directive for officials of the agency to be deployed in the area would be carried out immediately.
(Source) - InsideMainland.
Posted on June 2018,27 // Author: Admin