Blog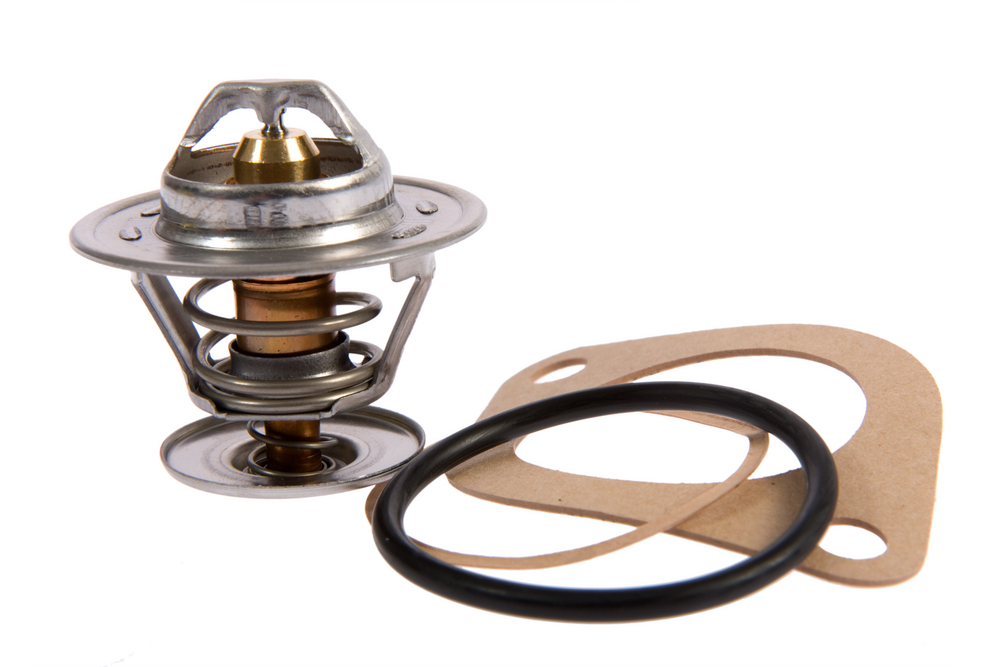 Symptoms of a Bad or Failing Thermostat
A car thermostat regulates the flow of coolant through the engine and is an incredibly important player in the operation of your vehicle's engine. You may hear the phrase "the thermostat was stuck open or closed." When the engine has been sitting for a while and is not warm, the thermostat will be closed. Once the engine is running and reaches a certain operating temperature, a sensor inside the thermostat will cause it to open, allowing coolant to flow to and from the radiator, decreasing the temperature so it can be recirculated through the engine again. This constant flow (in conjunction with several other cooling system components) is what keeps your vehicle's engine functioning at the optimum temperature.
1. Temperature gauge reading very high and engine overheating
The first and potentially most alarming symptom will be the temperature gauge reading high into the red within the first 15 minutes of your vehicle engine running. This is often the very first sign that the thermostat is not functioning properly.
2. Temperature changing erratically
Erratic temperature fluctuations can also occur causing dramatic spikes and drops in temperature which eventually leads to poor engine performance. In this case you may see the temperature abnormally low at one point and shortly after climb to an abnormally high level.
3. Coolant leaks around the thermostat housing or under the vehicle
Another indication may also be leaking coolant which can be caused by the thermostat not allowing coolant to flow when it is stuck in the closed position. This can be noticeable in a variety of locations, but most commonly around the thermostat housing. This can eventually cause other coolant hoses to leak as well resulting in coolant often times leaking on the ground under your vehicle.
Thermostat replacement is a fairly inexpensive repair to make to your vehicle, preventing potentially thousands of dollars in engine damage due to excessive heat. If any of the above symptoms sound familiar to you, it may be time to have an expert mechanic from Car Parts Nigeria come to your home or office to diagnose your vehicle.
Posted on March 2018,07 // Author: Admin