Blog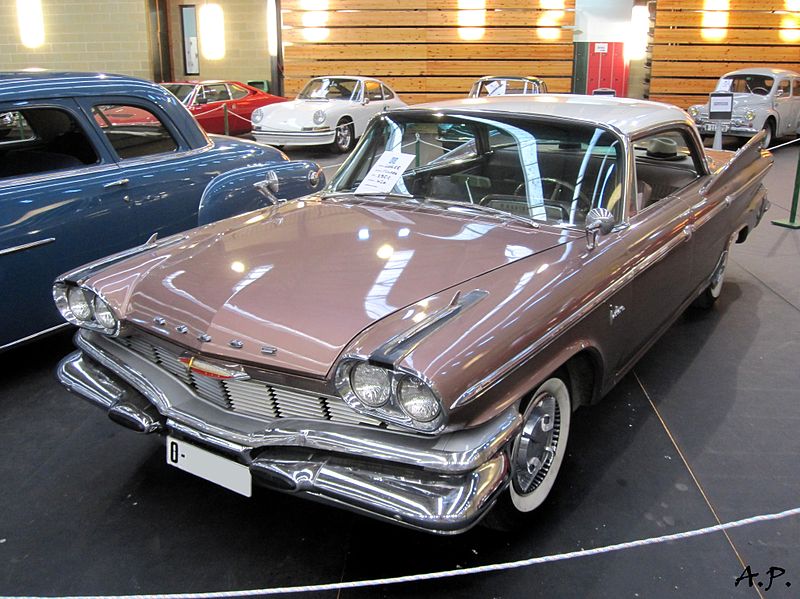 Throwback Thursday: 1960 Dodge Polara 4-Door Hardtop
The 1960 Polara and other full-sized Dodges featured styling cues carried over from 1959 models, itself an evolution of Virgil Exner's "Forward Look" cars introduced in 1957. The top-of-the line Polara and Dodge Matador continued to ride on the 122-inch (3,099 mm) wheelbase of their predecessors, while a new line-up of still full-sized Dodge Darts rode on a shorter 118-inch (2,997 mm) wheelbase. The Polara was available as a 2-door convertible, 2-door hardtop coupe, 4-door hardtop sedan, 4-door hardtop station wagon, and conventional (pillared) 4-door sedan.
Like these cars, both 1960 full-sized Dodges continued with the make's styling hallmarks of stacked "jet pod" tail lights, however, the size of the lights was greatly increased compared to the previous year's lamps, with the lower lights set into the rear bumper. The design also incorporated Dodge's trademark shortened tail fins, which, on the Polara, included small vertical tail light lenses placed on the vertical surface at the back of the fin; again, the purpose of the shortened fin was meant to exaggerate the length of the "jet pods" holding the tail lights.
For 1961, Dodge dropped the Matador, leaving the Polara as the sole "senior" Dodge model. Darts on the shorter wheelbase continued. For 1961, Exner's styling department reversed the car's fins, making them taller as they flowed toward the rear window. As the fins sloped towards the rear of the car, they cut slightly towards the center (to allow the single tail light housing on each side) of the rear of the vehicle, wrapping downward and then back along the side fender to form a C-shaped line accentuated in chrome. The overall effect made the rear of the car seem to "pucker" from the angles the design created. Up front, the massive bumper treatments that had been a Dodge hallmark since 1957 were replaced with a simple bar design, above which was a massive concave grille shared with the Dodge Dart.
Posted on September 2017,07 // Author: Admin