Blog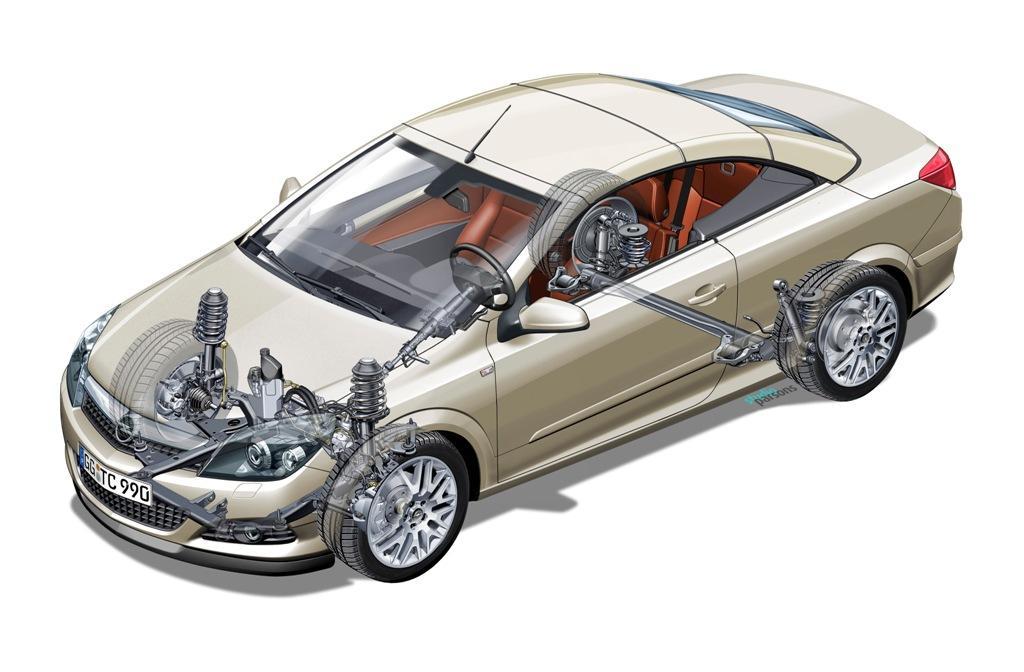 How To Diagnose Shock & Strut Problems In A Car.
Your car's suspension system is an intricate network of cooperating (usually, anyway) components designed to give you a smooth, even, stable ride. Since the suspension is ground zero when it comes to road abuse, the parts wear out, and even break. If your car doesn't seem to ride like it used to, you may have a problem down below.
SYMPTOM: FLIP-FLOP WHEEL SHIMMY
Wheels seem to wander and wiggle rapidly back and forth.
Low or uneven tire pressure - check tire inflation.
One or more wheels out of balance - have wheels balanced.
Uneven or excessive tire wear - inspect tires and replace in pairs.
Vehicle out of alignment - check and adjust wheel alignment.
Worn steering components - inspect tie rods and steering rack for excessive play and repair if needed.
SYMPTOM: STEERING SEEMS TO BE SLIPPING
As you turn the wheel or hold it in a turned position, it feels like its slipping slightly back and forth.
Low power steering fluid - add fluid as needed.
Loose or worn power steering belt - tighten or replace belt.
Bad power steering pump - have checked for pressure and replace if needed.
Leaking power steering rack - inspect steering rack for leaks and replace rack if needed.
Broken steering rack mounts - inspect mounts for excessive play and repair as needed
SYMPTOM: STEERING WHEEL VIBRATES AT SPEED
Excessive vibration while traveling a constant speed, especially highway speeds.
Wheels out of balance - have wheels re-balanced.
Tires worn unevenly or excessively
Loose wheel bolts - check wheel lugs for correct tightness.
Warped brake rotor - inspect brake discs (rotors) and replace if needed.
Buy Shock absorber to help deliver safe steering, stopping and stability for your car. Visit http://carpartsnigeria.com/productdesc/3416 or call 09099995678
Posted on May 2017,10 // Author: Admin