Blog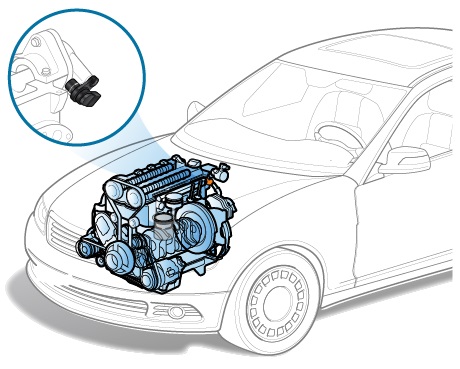 How much does it cost for a camshaft position sensor replacement?
The camshaft position sensor is located adjacent to the engine camshaft, and relays information about the camshaft's position of rotation at all times.
As the camshaft spins, the camshaft position sensor magnetically reads the camshaft position from a fixed location beside the shaft. This information is always being sent to the engine computer for comparison with data from the crankshaft position sensor.
When the computer senses the engine is out of time, the check engine light will be displayed, and the engine may start and stall, or fail to start. Some models may prevent the ignition from attempting to start the engine. If the engine runs, it will experience loss of power, poor fuel mileage, restricted performance for engine and transmission, hesitation before accelerating and intermittent stalling.
Replacement of the camshaft position sensor is completed by disconnecting any electrical connector, and unscrewing the sensor. If required, sealant will be applied before re-inserting the new sensor into the engine. Finally the electrical connector is connected, and the vehicle is tested to confirm the repair.
For the repair, the price of the part varies from different brand of cars. Click http://carpartsnigeria.com/productdesc/3148 to shop for the part online or call 09099995678. Save Time! Save Money!
Posted on April 2017,19 // Author: Admin