Blog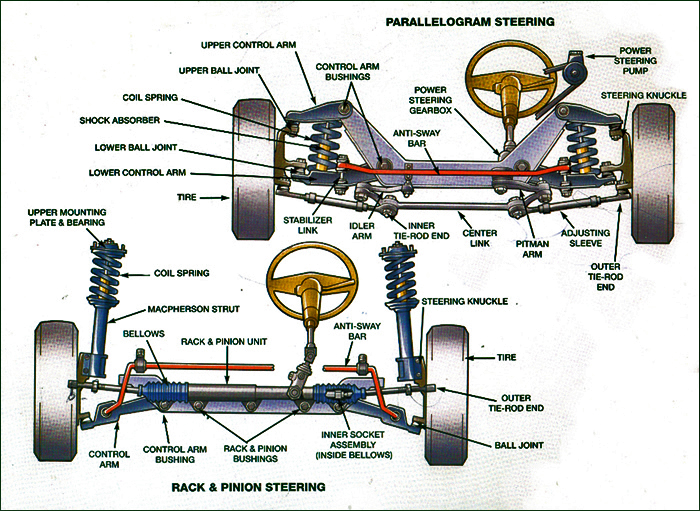 Symptoms of a bad steering rack/gearbox.
The steering rack is essentially the heart of the steering system. When it wears out or breaks entirely the ability to steer your vehicle is compromised.
Here are a few symptoms or warning signs that alert you to a potential problem brewing with your steering rack
1. Very tight steering wheel
When the steering wheel feels tight or is harder to turn than usual, it's typically due to the steering rack or gearbox building up more heat or a loss of hydraulic pressure from the power steering unit.
It is a problem that should be inspected by our certified mechanic.
2. Leaking power steering fluid
Once you start to leak power steering fluid it means there is a loose fitting, broken gasket, or other mechanical issue causing the leak that must be fixed as soon as possible. Failure to do so will cause the steering rack or gearbox to develop excess heat, potentially breaking gears and other components that could lead to a crash.
3. Grinding noise when steering
A bad or failing gearbox is typically caused by lack of proper lubrication and service. The excess heat causes metal-on-metal contact and thus creates a loud grinding noise when you turn left or right.
4. Burning Oil Smell.
A less common warning sign of a damaged steering rack or gearbox is the smell of burning oil. Since power steering fluid itself smells like burnt oil, the strong aroma of burnt oil will be present when the steering gearbox is hot. If this occurs, stop your vehicle immediately, find a safe place to park your vehicle and call a mechanic as soon as possible. Continued driving when a steering gearbox is overheating may result in fire and catastrophic damage.
The steering rack or gearbox is an essential component vital to the smooth steering operation of any vehicle utilizing a rack and pinion steering system. If you notice any of the above symptoms or warning signs, contact http://carpartsnigeria.com/vendorrepairquotes as quickly as possible so they can diagnose and repair any damage done. You can get a replacement via http://carpartsnigeria.com/productdesc/3050 or call 09099995678.
Posted on April 2017,11 // Author: Admin